'Madison is wrong' GOP leader Kevin McCarthy says of Cawthorn's 'thug' comment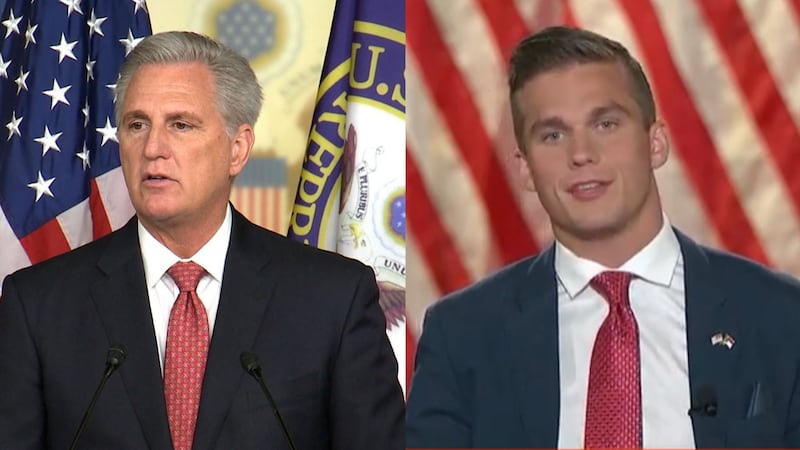 Published: Mar. 18, 2022 at 2:17 PM EDT
WASHINGTON, D.C. (WITN) - At his weekly press conference Friday morning, U.S. House Minority Leader Kevin McCarthy rebuked Rep. Madison Cawthorn's comments calling Ukrainian President Volodymyr Zelenskyy a thug.
"Madison is wrong," McCarthy said firmly.
Cawthorn, of North Carolina, told supporters he thought Ukrainian President Volodymyr Zelenskyy was a "thug" earlier this month.
McCarthy added in his press conference that he spoke with Cawthorn about his comments. He also said that he would support the young congressman's reelection.
Copyright 2022 WITN. All rights reserved.