Care packages bring military families together in Jacksonville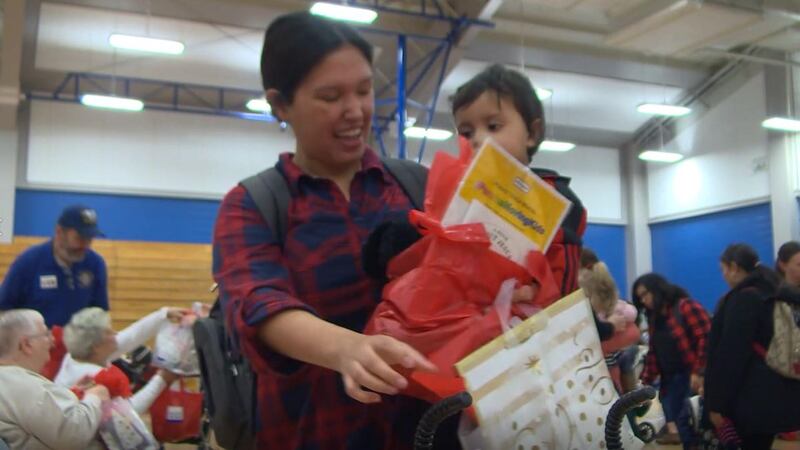 Published: Dec. 11, 2019 at 8:43 PM EST
Thousands of military families spend the holidays separated from a loved one who is serving overseas, but an event Wednesday in Jacksonville was meant to help bring some joy.
Military spouses in Jacksonville came together to receive free gift packages, but those who were there say the true gift is having each other.
The non profit group Support Military Families estimates more than 1,000 local service members will be deployed this month, which is why they brought free gifts to military spouses and children in Jacksonville.
Each spouse and child received a care package, and families were lined up to get them. But spouses said the event was about much more than getting the physical gifts. They said the bigger gift was the opportunity to talk with other spouses about what they have in common, and the challenges they face.
Military spouse Nicole Evans says, "Sometimes we can't get home for the holidays, so it's an awesome outreach for everyone to come be together pretty much, just pull together as a community."
Support Military Families is bringing various communities together this holiday season. They plan to deliver a total of 2,000 care packages this week, and a total 70,000 for 2019 by the end of the year.
Support Military Families gives packages to spouses and children of service members all year round, not only during the holidays, but part of their mission statement is to "recognize the sacrifices" of those who serve, including the families that stand with them.