Sponsored - The following content is created on behalf of Butterball and does not reflect the opinions of Gray Media or its editorial staff. To learn more about Butterball, visit https://careers.butterball.com/us/en.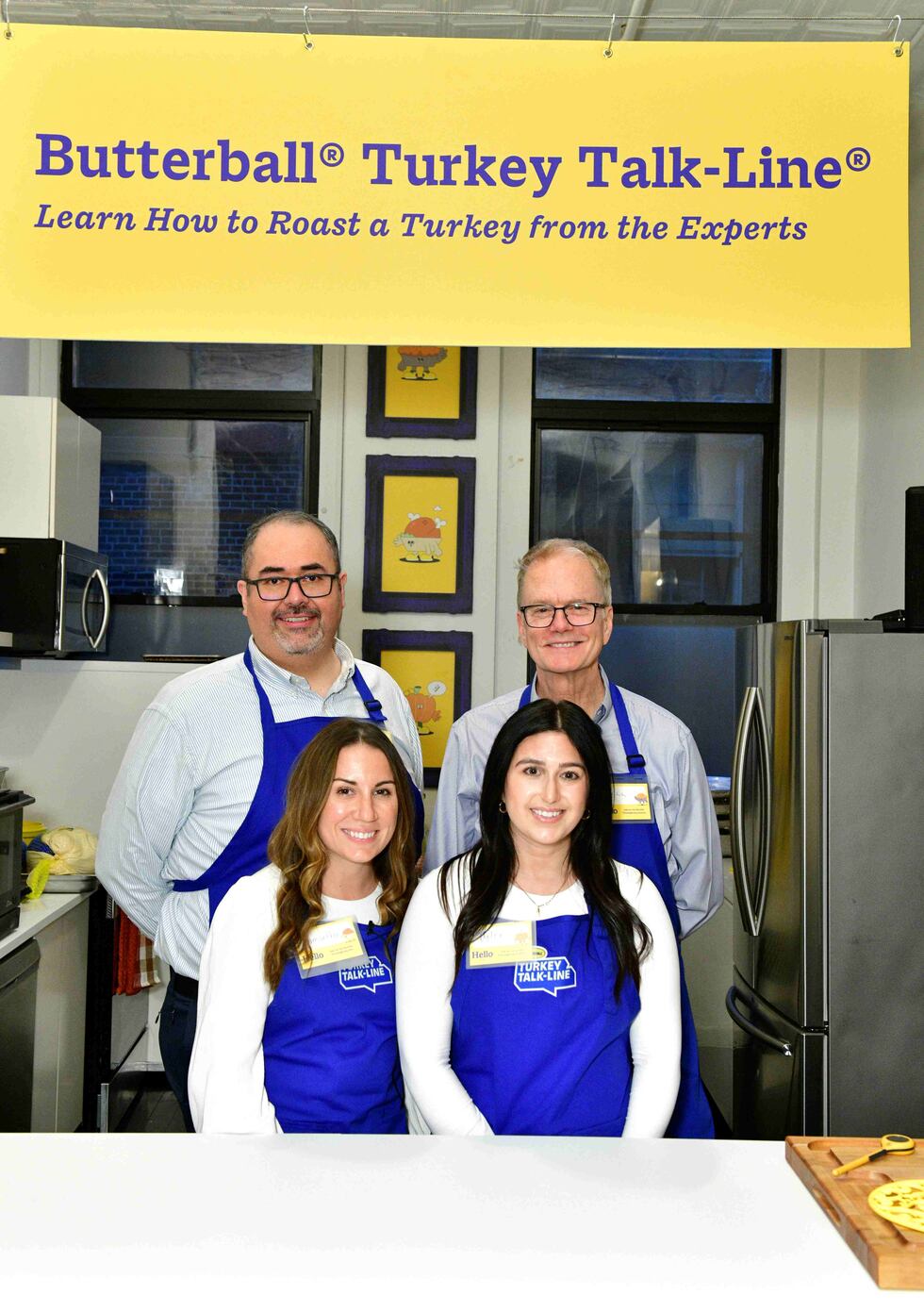 This year for Thanksgiving or Friendsgiving, Butterball, LLC has been collaborating with Bumble for Friends, an app for finding like-minded friends nearby, for a unique promotion aimed at making new connections and bringing people together.
The #FindYourTable partnership featured a series of Friendsgiving events and a variety of resources to help people discover the joy and ease of gathering with friends and family, over turkey, this holiday season.
"Togetherness is our core value at Butterball, LLC, and we understand that many people are longing for new and meaningful connections right now," said Christa Leupen, director of purpose at Butterball, LLC. "That's why we're so pleased to partner with Bumble For Friends to help people find their table and celebrate the holidays in a way that is authentic to them – helping them express their personality whether they're gathering with friends or family, neighbors or coworkers, new acquaintances or childhood besties."
Butterball chose to partner with Bumble For Friends because of its safe platform and ability to reach 50 million users who are mostly between the ages of 18-34, helping us build Butterball's affinity with younger audiences and the next generation of Thanksgiving hosts.
Visit FindYourTable2023.com to view:
Butterball Resources: Everything holiday hosts need to know to serve the perfect turkey centerpiece, including how to shop for, thaw, season, roast and carve the turkey and more.
Bumble For Friends Resources: Tips for making meaningful connections and tools for hosting Friendsgiving celebrations using the app's exclusive group chat and planning feature.
The #FindYourTable New York City in-person event for the Bumble For Friends community special event was held earlier this month.
The event featured Butterball Turkey Talk-Line experts, friendship coach Danielle Bayard Jackson, No More Lonely Friends founder Marissa Meizz and Dinner with Friends founder Anita Michaud for hands-on demonstrations, tastings and more to help attendees find their tables this holiday season.
Make connections this holiday season, and #FindYourTable with Butterball and Bumble For Friends.