Tulane holds off ECU in OT; Hail Mary shot to end regulation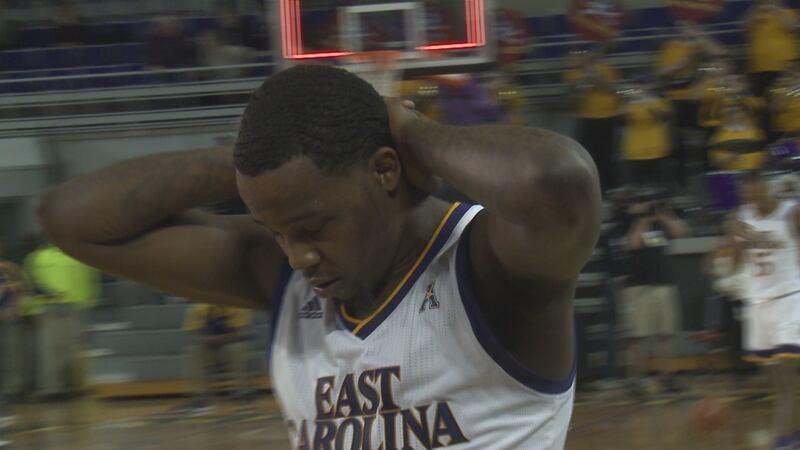 Published: Jan. 31, 2018 at 10:16 PM EST
GREENVILLE, N.C. (AP) - Melvin Frazier had 22 points, eight rebounds, four assists and his third steal secured Tulane's 67-65 overtime victory over East Carolina on Wednesday night.
Colin Slater missed the front end of a 1-and-1 for Tulane (13-8, 4-5 American) and ECU called a timeout with 2.3 seconds left in regulation. B.J. Tyson caught a Hail Mary pass in the paint and sank a shot while falling to the ground just before the buzzer.
In overtime, Chase Reynolds, who finished with 16 points and seven rebounds, missed the front end a 1-and-1 but Frazier stole it near midcourt to secure the victory.
Shawn Williams led ECU (8-13, 2-8) with 15 points and Kentrell Barkley had 12 points and 18 rebounds.
Tulane celebrated the Carnival season with Mardi Gras-inspired alternate uniforms. The green unis had a small yellow, purple and green jester hat printed on the back above the words "ROLL WAVE" that were framed by purple beads.