Spencer Brickhouse named West MVP of Cape Cod League All-Star Game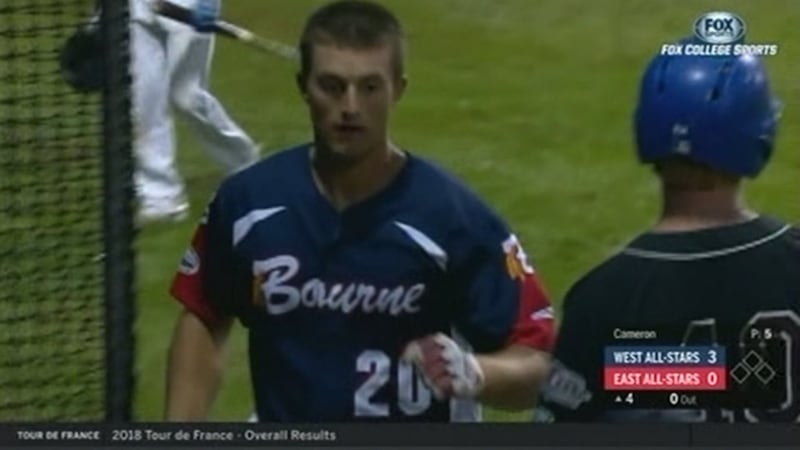 Published: Jul. 22, 2018 at 10:25 PM EDT
HARWICH, MA -- ECU baseball standout Spencer Brickhouse was named the West MVP in Sunday's Cape Cod League All-Star Game.
Brickhouse finished the night 2-2 with an RBI double and a solo homer for the West squad. Pirate teammate Bryant Packard was also named to the West All-Star roster, but elected to not play in the game following his long trip with Team USA.
The West beat the East 4-3.