Pirates announce 2017 soccer schedule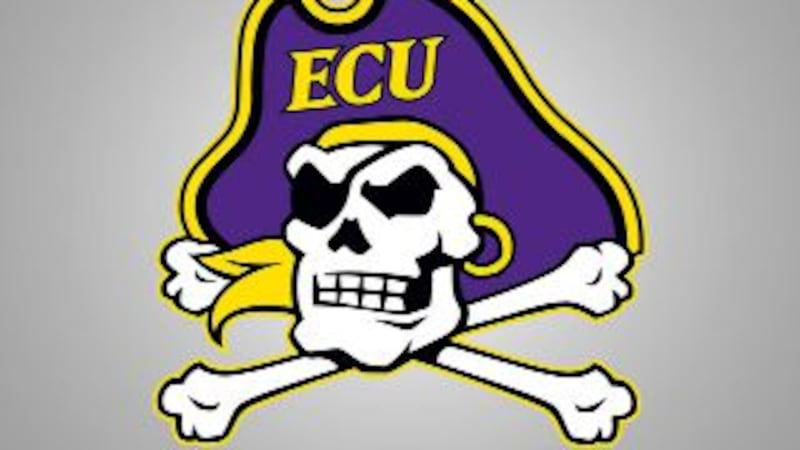 Published: Jun. 21, 2017 at 3:21 PM EDT
GREENVILLE, N.C. – The East Carolina soccer team will play 18 matches, including nine at home, during the 2017 season, as its schedule was released by school officials Wednesday.
"We always look to play a strong schedule," 19th-year head coach Rob Donnenwirth said. "Eleven out of the 18 teams on our schedule have played in the NCAA Tournament over the last two years so once again our schedule will be competitive."
The Pirates' season kicks off at home Friday, Aug. 18, when they welcome Dayton to Johnson Stadium at 7 p.m. ECU remains in the state of North Carolina for the non-conference portion of the 2017 slate hosting Towson, Old Dominion, UNCW and Virginia while traveling to Davidson, Campbell, NC State and Charlotte.
"We have a good core group of returners and 14 newcomers that I feel compose one of our best recruiting classes in program history," Donnenwirth added. "So this should be an exciting year for Pirate fans to come see us play."
ECU faces a four-match homestand from Sept. 14 versus UNCW to Sept. 24 against UCF, its longest home stretch of the season.
The Purple and Gold open up American Athletic Conference play at home Sept. 21 when it hosts USF at 7 p.m. The Pirates also welcome UCF, Memphis and Tulsa to Johnson Stadium in league play. ECU hits the road to face Temple and defending conference champion UConn Sept. 28 & Oct. 1 for the first away matches of AAC play.
East Carolina wraps up the regular season with three-straight road matches against SMU, Houston and Cincinnati in the regular season finale Oct. 27.
The American Championship is set to begin Nov. 1, with the semifinals scheduled for Nov. 3 and the Championship match on Nov. 5. The No. 1 seed will host all three rounds of the tournament.