Gold Completes Fall Classic Sweep, 6-2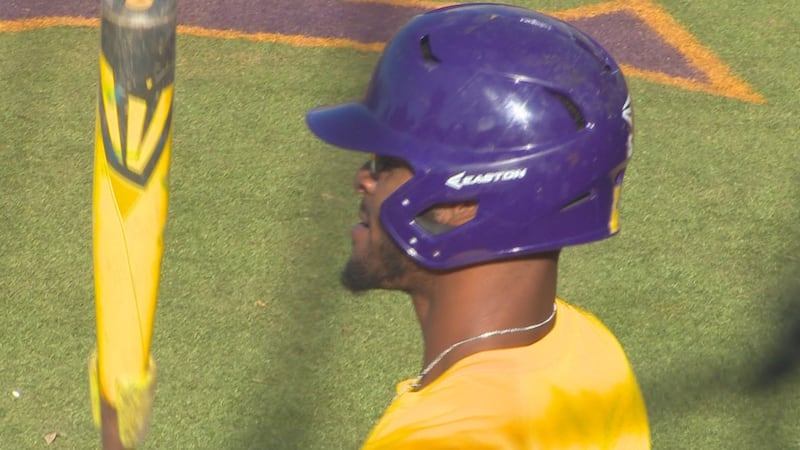 Published: Nov. 6, 2016 at 7:59 PM EST
GREENVILLE, N.C. – Turner Brown collected a pair of hits and scored two runs, while Jake Washer drove in three runs helping the Gold squad to a 6-2 sweep of Purple in the 2016 Purple-Gold World Series Sunday afternoon at Lewis Field inside Clark-LeClair Stadium.
Brown, who tallied a series-best nine hits, registered his third multi-hit game of the weekend leading the Gold with a .529 (9-for-17) average. Spencer Brickhouse drove in the would-be game winning run on a triple in the bottom of the second and finished with a series-best five RBI.
Tyler Smith (1-0) picked up the win for Gold (3-0) allowing a pair of runs (both earned) on four hits with three walks and three strikeouts in six innings of work. Landon Letchworth tossed a scoreless seventh, while Evan Voliva worked a perfect eighth with one strikeout.
Trey Benton (0-1) suffered the loss for Purple (0-3) surrendering four runs (all earned) on four hits with five walks in 3.2 frames. West Covington worked 2.1 scoreless innings of relief with a pair of walks, while Hunter Britt was touched for two runs (both earned) on two hits in an inning of relief.
Gold jumped out to an early 3-0 lead in the second inning thanks to RBI triples by Brown and Brickhouse. Brown laced a two-out shot down the right field line that scored Dusty Baker before he came home on a Benton wild pitch. Eric Tyler followed with a walk and scored with ease on Brickhouse's three-base hit down the right field line.
Washer's sac fly to right field pushed Gold's lead to 4-0 in the fourth frame. Tyler drew the third of his four walks on the afternoon to get things going. With one out, Kirk Morgan singled to right field moving Tyler to third before he came home on Washer's fly ball.
Purple finally got on the board with a pair of runs in the sixth inning cutting the lead to 4-2. With Andrew Henrickson standing on second and two outs, Travis Watkins doubled down the left field line plating Henrickson. Bryce Harman followed with a walk and Luke Bolka plated his fifth run of the series with a shot back up the middle.
Washer's two-RBI single in the seventh capped the scoring on the day and gave Gold a 6-2 series sweep. Brown singled up the middle and took second on Brickhouse's free pass. After a double steal moved both runners into scoring position, Washer laced his lone hit of the day (fifth of the series) to left clearing the bases.
The Pirates officially closed the fall portion of their schedule and will return to the field on Friday, Jan. 27, 2017 for the first official spring practice.