East Carolina rolls in 2nd half, beats Presbyterian 76-56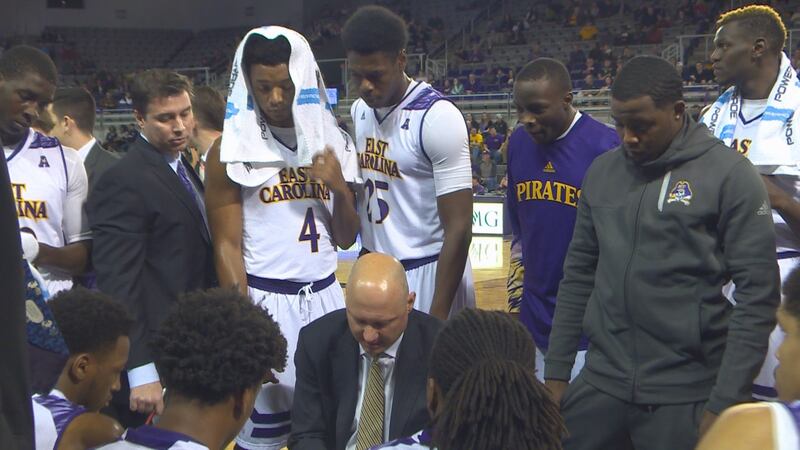 Published: Dec. 22, 2016 at 11:29 PM EST
GREENVILLE, N.C. (AP) - Kentrell Barkley scored 12 points and grabbed 10 rebounds to help lead East Carolina to a 76-56 win over Presbyterian on Thursday night.
B.J. Tyson hit 6 of 12 from the floor for 12 points and Caleb White and Jeremy Sheppard added 11 apiece for East Carolina (8-5). Raquan Wilkins added 10 points with seven boards.
The Pirates took control underneath, hauling down 40 rebounds while Presbyterian grabbed 31. East Carolina also scored 30 points in the paint while limiting the Blue Hose to 18. The Pirates garnered 19 points off turnovers and had 13 fast break points. Presbyterian got just six points off turnovers and picked up zero fast-break points.
White drilled a trey to start the second half and the Pirates sprinted to a 50-35 lead at the 12:45 mark.
Darius Moore hit 4 of 5 from distance to lead Presbyterian (4-7) with 16 points.