ECU turns to David Blackwell to fix Pirate defense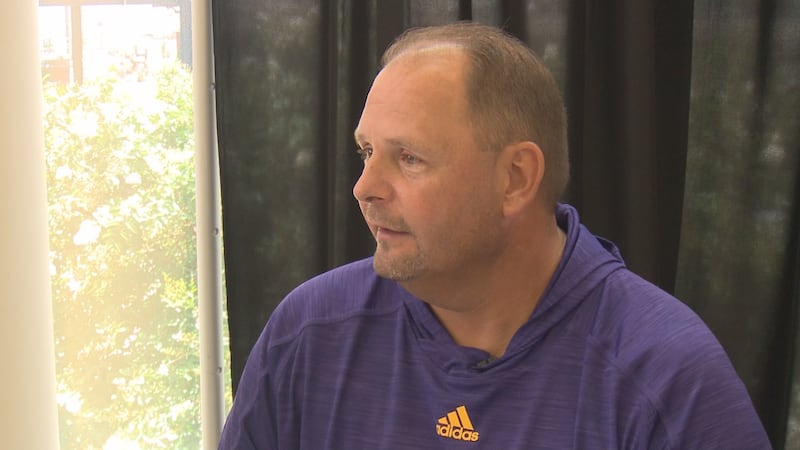 Published: Aug. 4, 2018 at 10:24 PM EDT
GREENVILLE, NC -- The ECU defense gave up 50 or more points six times during the 2017 season and after finishing dead last in the country in multiple statistical categories, new Defensive Coordinator David Blackwell hopes to turn the Pirate defense around.
He comes to Greenville from Jacksonville State where he led the Gamecocks to a Top 10 ranking in total defense. He also has coaching stops at Illinois State, Pittsburgh, Clemson, USF and Fordham.
For Blackwell, he believes that simplifying schemes is the best way for his playmakers to relax and play fast on game day.
"We want to give our players the ability to play as fast as they can," said Blackwell. "With that, there is a confidence in knowing what you are doing. It's like going into a final exam when you know you studied and prepared for it. You have a sense of calm going into there. When you haven't prepared, you are nervous, you are sweating, you are dreading it. We need to have that sense of calm on game day that we know we are prepared to play, that we are ready to go and when we take the field, we can handle anything that is thrown at us."