ECU Baseball garners No. 6 preseason ranking by Baseball America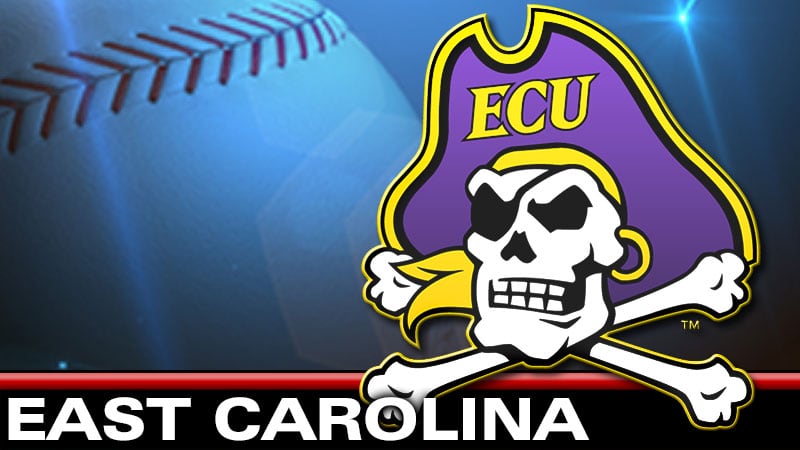 Published: Jan. 23, 2017 at 11:35 AM EST
GREENVILLE, N.C. – The East Carolina baseball team received its fourth preseason national ranking of the 2017 season after being tabbed No. 6 by Baseball America, which is its highest ranking to start a season in program history. The Pirates have also garnered a No. 10 ranking by D1Baseball and Perfect Game to go along with a No. 13 standing by Collegiate Baseball.
The Pirates (38-23-1, 15-8-1 American), who have made 28 NCAA Regional appearances, claimed the 2016 Charlottesville Regional and advanced to their fourth NCAA Super Regional in Lubbock, Texas picking up the programs first-ever Super Regional win (8-6) against No. 5 National Seed Texas Tech in game one of the three-game series.
A year ago, the Pirates finished ranked in the top 16 in five major polls (Baseball America/No. 15, Collegiate Baseball/No. 15, National Collegiate Baseball Writers Association/No. 15, D1Baseball/No. 16 and USA Today/No. 16) marking the first time since 2009 ECU had finished ranked in four or more polls.
The Pirates, who were picked first by the American Athletic Conference coaches in the preseason poll, will begin spring practice on Friday, Jan. 27 and are set to open the 2017 season on the road at Ole Miss on Friday, Feb. 17 with a 5 p.m. (ET) scheduled first pitch.