C.C. Buford named ECU head women's golf coach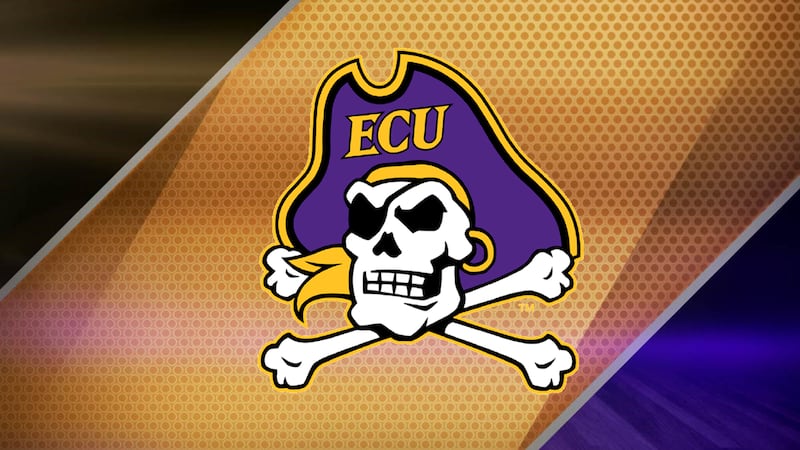 Published: May. 28, 2019 at 4:13 PM EDT
C.C. Buford has been named ECU Head Women's Golf Coach, announced director of athletics Jon Gilbert on Tuesday, following a two-year stint as assistant women's golf coach at Campbell University.
Buford becomes the third coach to lead the ECU program, succeeding Kevin Williams, who spent 17 seasons directing it.
"We are thrilled to welcome C.C. Buford to ECU and the Pirate Family," Gilbert said. "C.C. is natural leader with a competitive passion for excellence, a strong playing background and an appreciation for our student-athletes that make her a great fit for our program. She is truly a rising star in the coaching profession and has all the tools to lay the groundwork for a successful future for our women's golf program.
"As a former student-athlete, she understands the importance of developing our team on and off the course. In our conversations, I was impressed with her enthusiasm and plans to take our program to new heights. I'm really pleased to have her on board as a Pirate."
During her two years in Buies Creek, Buford helped the Camels win consecutive Big South Conference championships and earn a pair of NCAA Regional bids. She assisted in the development of 2018 Big South Golfer-of-the-Year Annelie Sjoholm and 2019 Big South Golfer-of-the-Year Emily Hawkins, who was also tabbed the league's Freshman-of-the Year, while tutoring eight all-conference selections.
As a member of the Campbell coaching staff, Buford helped the Camels earn a final No. 23 Golfstat ranking this past season after finishing the year at No. 45 in 2018.
"I'm really honored to join the Pirates' golf program and build upon the tradition that Coach Williams established at ECU," Buford said. "I'm very thankful to Jon Gilbert, (senior associate athletics director) Phillip Wood and the entire ECU community for this amazing opportunity and for the enthusiasm they have shown throughout the entire process.
"Having seen so many of the returners compete, I know there is a strong foundation to continue the pursuit of championships. I've admired the program both as a coach and player, and to be part of such a supportive administration gets me really excited about the future."
She began her coaching career as a volunteer assistant coach at College of Charleston, following a four-year playing career.
While on the staff at CofC she helped lead the Cougars to a runner-up finish in the 2017 Colonial Athletic Association (CAA) Championship, while also mentoring senior Laura Fuenfstueck, who finished in the top 25 at the NCAA Championship after earning an individual berth to the Athens, Ga. Regional.
As a player, she was a member of a pair of CAA title-winning teams in 2014 and 2015 that went on to compete in NCAA Regional play. She qualified for the 2014 U.S. Women's Amateur Championship at Nassau Country Club. Buford also earned the 2015 J. Steward Walker Cup, which is presented annually to one CofC senior student-athlete based on academic, athletic, volunteer and community service.
A native of San Antonio, Texas, Buford's father, R.C., is general manager of the NBA's San Antonio Spurs. Her mother, Beth Boozer Buford, was an LPGA Tour golfer, who played in the U.S. and British Open Championships.