Air Force defeats No. 9 ECU, 3-2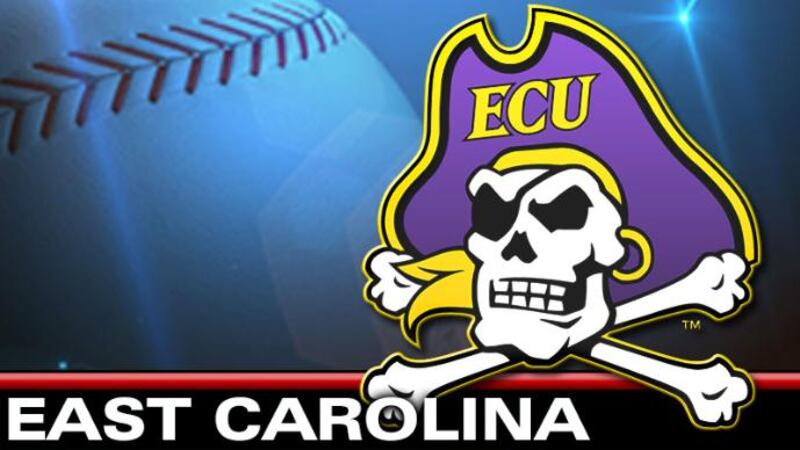 Published: Feb. 25, 2019 at 7:53 PM EST
Gabe Martinez smacked his first home run of the season in the top of the ninth inning lifting Air Force to a 3-2 win over No. 9 ECU Monday night at Lewis Field inside Clark-LeClair Stadium. With the win, the Falcons improve to 5-3 on the year while the Pirates drop to 5-3.
With the scored tied at two-all heading to the ninth, Martinez blasted a one-out first offering from Zach Barnes over the left field wall for the would-be game-winning run.
Nathan Price (2-0) picked up the win in relief allowing one run (earned) on two hits with a walk and a pair of strikeouts in five innings of work. Starter Zach Argo gave up a run (earned) in his four frames issuing four walks with one strikeout.
Barnes (0-2) suffered the loss giving up the game-winning run (Martinez' solo shot). The right-hander allowed two hits, walked one and had three strikeouts in three innings out of the bullpen. Starter Jake Kuchmaner gave up two runs (both earned) on six hits with a walk and three strikeouts in five innings, which was his first outing of the 2019 season. Cam Colmore walked a pair in his one inning of relief.
ECU jumped out to an early 1-0 lead in the second inning when Turner Brown scored on Brady Lloyd's sac bunt. Brown started the frame with a walk then moved to second on Seth Caddell's free pass and third on Lane Hoover's fielder's choice before darting home on Lloyd's bunt down the first base line.
The Falcons responded with a pair of runs in the fourth taking a 2-1 lead. Drew Wiss homered to right field with one out off of Kuchmaner knotting the game at one all. Ashton Easley followed with a triple to left center and crossed home on Martinez' grounder to third base.
With just one hit through seven innings, ECU got a pair of base knocks in the home half of the eighth inning and tied the game at two-all. Ryder Giles led off the frame with a double to left field before moving to third on Bryant Packard's groundout back to Price on the mound. Burleson followed with a single through the left side for his second hit pushing across Giles tying the contest.
Easley and Alexander Pup led the Falcons with two hits each, while four others contributed with one. Martinez drove in two of Air Force's three runs and Nic Ready reached base three times – all via walks.
Burleson tallied his fifth multi-hit game of the season going 2-for-4 at the dish with an RBI. Giles was the only other Pirate with a hit in the contest, which extended his hit streak to four games.