Portraits unveiled honoring Pitt County judges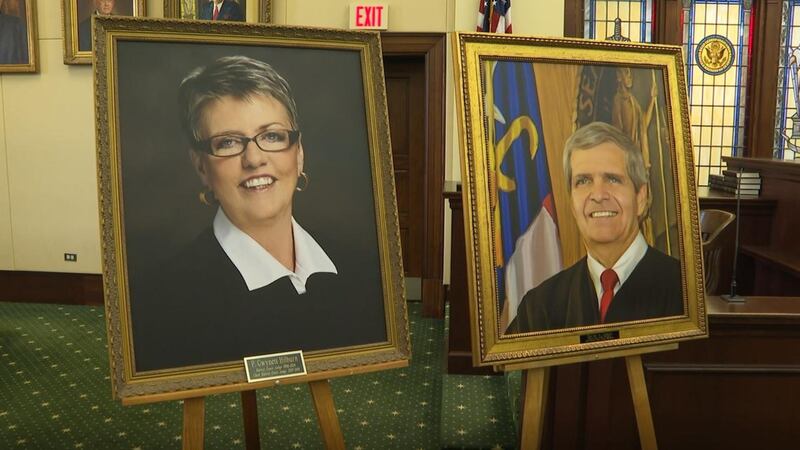 Published: Nov. 22, 2019 at 7:15 PM EST
A special ceremony was held Friday at the Pitt County Courthouse to honor the service of two judges. People packed a superior court room to see portraits unveiled for two judges, the Honorable Judge Gwynett Hillburn and Honorable Judge David Leech.
Judge Hillburn served as district court judge from 1996 to 2018 and chief district court judge from 2017 to 2018. Judge Leech served as a district court judge from 1988 to 2016 and chief district court judge from 1999 to 2016. Both of the judges were thankful for the support at today's ceremony.
"I can't tell you how excited I was. It's wonderful to be surrounded by the people that you love that love you back and it was wonderful to have so many folks here," said Hillburn.
"It's exciting to see many old friends. It's exciting to be recognized. The real recognition should go to the professionalism of the people who are in this room," said Leech.
The portraits will be hung on the wall of the Pitt County Courthouse.