Pirates vs. Cancer rasies money for Maynard Children's Hospital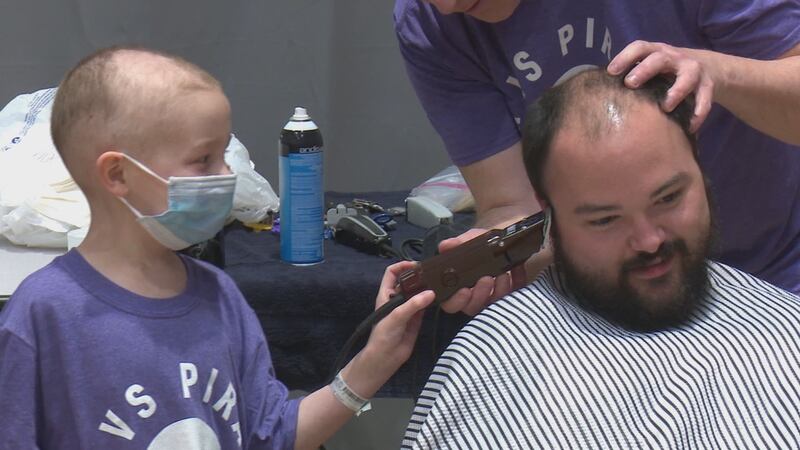 Published: Apr. 5, 2019 at 10:31 PM EDT
Medical students from the Brody School of Medicine were among those who sat in the barber's chair Friday evening shaving their heads for the fight against childhood cancer.
It was the third annual Pirates vs. Cancer fundraiser at ECU to raise money to help kids fighting the disease .
About 40 people, mostly medical school students and staff, had their heads shaved or hair cut for the fundraiser. One student even got his shave from one of the patients benefiting from the fundraiser.
Student Evan Stephenson says, "He just went right at it, it was great I wish he would have done the whole thing he was good."
But these hair cuts mean something more to kids fighting cancer.
Student Jenny Song said, "Losing your hair, it's really traumatic, especially for a little girl's self-esteem so I wanted to give back something that I can grow easily."
Trevor Hunt lost a friend to cancer in high school. three years ago he started the fundraiser as a medical student
Hunt says, "It's just through the strength of the community and the strength of the school that we're able to grow it to what it is today."
More children die of cancer than any other disease and Hunt says this year's event raised more than $50,000 for the James and Connie Maynard Children's Hospital.