Neuseway Nature Center near reopening six months since Hurricane Matthew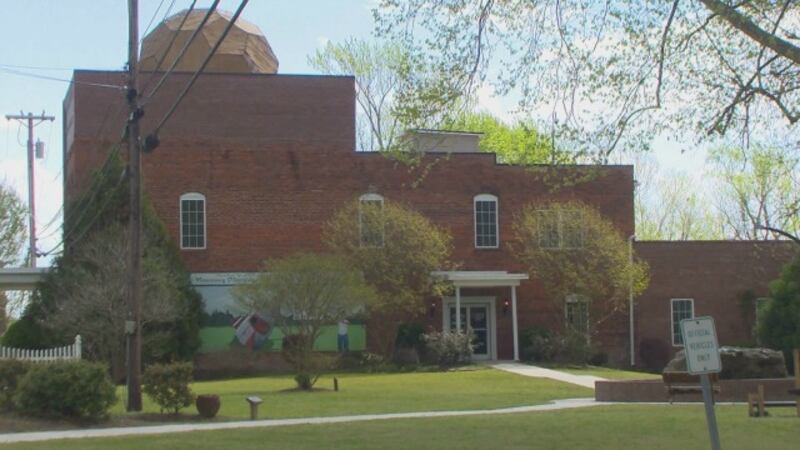 Published: Apr. 6, 2017 at 9:10 PM EDT
Saturday marks six months since Hurricane Matthew hit Eastern Carolina and widespread flooding began, wreaking havoc on many homes and businesses.
In Lenoir County, the Neuse River crested at 28 feet and now, after two once-in-500-year floods in 17 years, community leaders want to see something done to minimize the flood risk.
At the Neuseway Nature Park, recovery is well underway.
The park and playground were the first things cleaned by Parks and Rec employees and hundreds of volunteers from the community.
The planetarium reopened Wednesday and the nature center should be open by May.
The lower level of the nature center, known as the 'cave' and is where the animals are kept, was full of water from floor to ceiling.
Five feet of water sat on the second level.
In the last six months, all of the flooring, sheet rock and insulation has been torn out and replaced and the exhibits are being rebuilt now.
"We're going to add in some new exhibits and we're going to change things around, of course you can see we've got some different colors in here for the people that have been here before, so we're going to put in some new scenes," says Bobby Cox, a naturalist with the nature center. "It's going to be really fun, we're going to enjoy it and hopefully all the people are going to love what we do."
Fortunately, all of the animals and exhibits were evacuated in time and are being cared for at another location until the space can reopen in a few weeks.
FEMA also released some numbers Thursday to recognize the six-month mark. About 82,000 North Carolinians applied for federal assistance and FEMA has given our state more than $96 million for individual assistance.