Man wrongfully convicted in 1976 murder freed from Greene Co. prison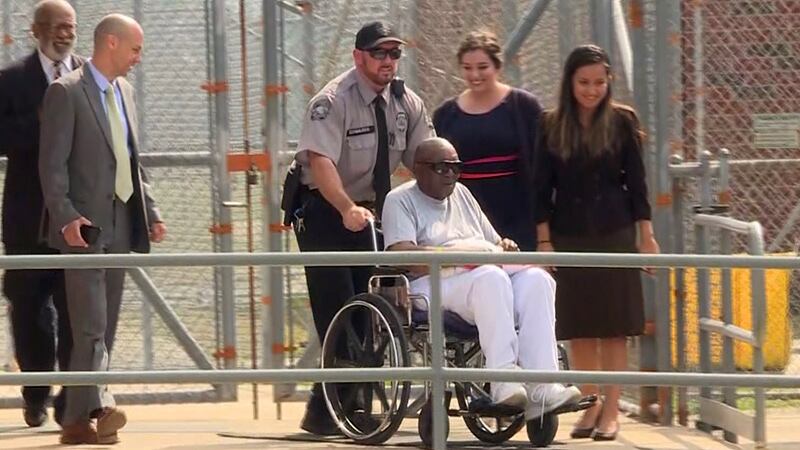 Published: May. 23, 2019 at 3:41 PM EDT
A man who has spent more than four decades in prison after a wrongful murder conviction was freed this afternoon.
Charles Finch, 81, was convicted and given a life sentence for the 1976 murder of Richard Holloman. The man was killed during an attempted robbery at a Wilson grocery store.
Finch was released from Greene Correctional Institution around 4:30 p.m. several hours after a federal judge ordered his freedom.
All these years Finch maintained his innocence, and the 4th U.S. Circuit Court of Appeals threw out his murder conviction earlier this year.
The appeals court unanimously ruled that the man's constitutional rights were violated during three police lineups and no reasonable juror would have convicted Finch based on the totality of the evidence.
Katherine Jones-Bailey was just two years old when her father went to prison.
"We are so excited. my emotions are all over the place right now," Jones Bailey told WITN at the prison before her father was freed. "My nerves are bad, I'm trembling, I'm shaking. We are overexcited. This is a joy, this is a miracle. This is a miracle come true. We are just glad to be a part of this miracle. God has truly shown a miracle in our life. This is it, this is the day we have all been praying for."