Local researchers studying hurricanes and weather patterns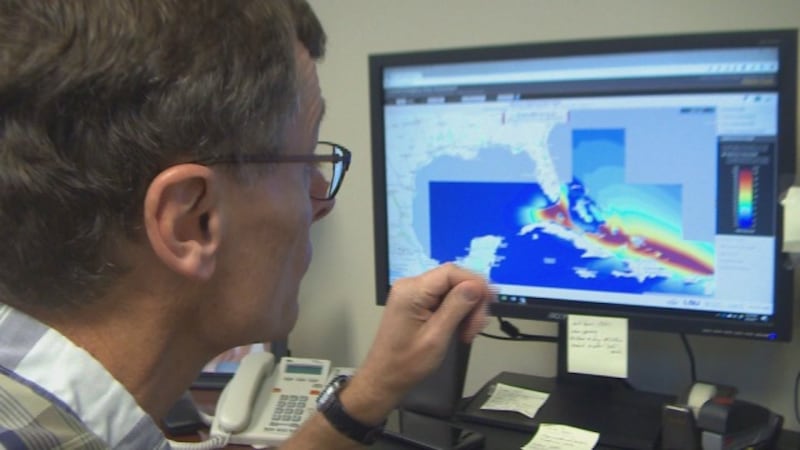 Published: Sep. 5, 2017 at 8:57 PM EDT
Researchers at the UNC Institute of Marine Sciences in Morehead City are busy gathering data as Hurricane Irma churns in the Atlantic.
Scientists at the institute say research is an ongoing process both in the days before -- and after a major storm.
Dr. Rick Leuttich is the director of the institute and has helped in both the preparations and aftermath of some of the most devastating storms -- like Hurricane Katrina and now, with Hurricane Harvey.
He say's while you can't prevent a storm -- you can be prepared. He says, "In terms of whether hurricanes are happening more frequently now than they have been in the past, there's good evidence, that as the climate warms, that it's more amenable to hurricane formation, just in general."
A number of factors can influence hurricane formation, like El Nino or La Nina weather patterns.
Leuttich says this year neither was present -- allowing for more storms to try to form. He says, "The storms get steered by large scale weather patterns, the fronts and the high pressure systems that normally affect our summertime and fall weather here."
Leuttich says those patterns will cause a hurricane to come close to land and cause some impact, or stay out in the ocean.
Right now he says there are a variety of patterns that could influence Hurricane Irma and that uncertainty is a good reminder to be prepared for whatever may lie ahead this hurricane season.