Little Pink Houses of Hope helping breast cancer survivors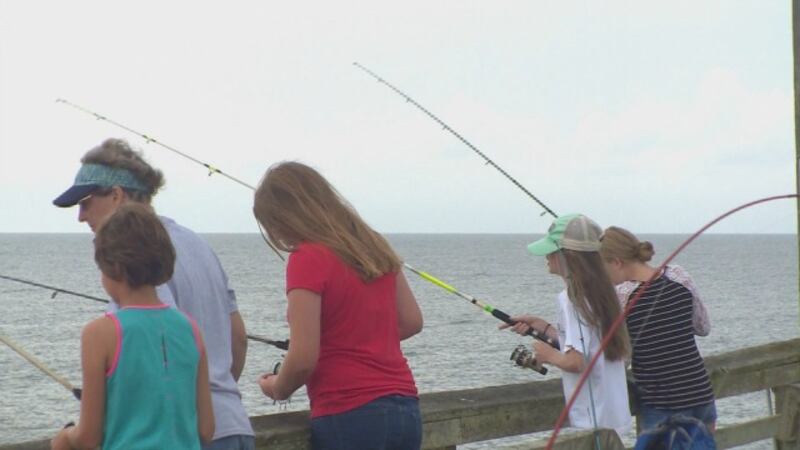 Published: Sep. 5, 2017 at 9:41 PM EDT
A non-profit organization in our state is working to give breast cancer survivors and their families a little time to relax and take a break from doctor's visits and chemotherapy treatments by giving them a vacation they'll never forget.
Meggins Scheel, breast cancer survivor says, "It's just fantastic, it's so fun, it's so enjoyable, it's so neat to have the opportunity recreate and play and enjoy the outdoors."
For Scheel and her family, the week long vacation at Emerald Isle has come at the end of a very hard journey to being cancer free
Scheel says, "It's been almost a year long journey of diagnosis, biopsies, six months of chemo and then multiple surgeries and then I have reconstruction next month."
The Scheel family, along with 8 others, were given the opportunity to have some R&R through the Little Pink Houses of Hope organization...a nonprofit group that was created after its founder had her own breast cancer battle.
Jeanine Patten-Coble, Little Pink Houses of Hope founder, says, "I realized that there was just a vacuum in services. There is lots of things out there for breast cancer patients but not a lot for families, so when I was diagnosed, my family was diagnosed and it's like that for anyone going through cancer."
And that's why the organization gives retreats for the entire family of a breast cancer survivor.
Patten-Coble says, "We have a week that's amazing where we provide everything for the families, the houses, the meals, the services, but more importantly, we provide an opportunity for them to create a support network with each other."
Little Pink Houses of Hope hosts retreats like the one they had in Emerald Isle all over the country. So far they have given vacations to more than 150 families.
You can find out more information on the organization by clicking on the related link.