Hurricane and climate change research in the East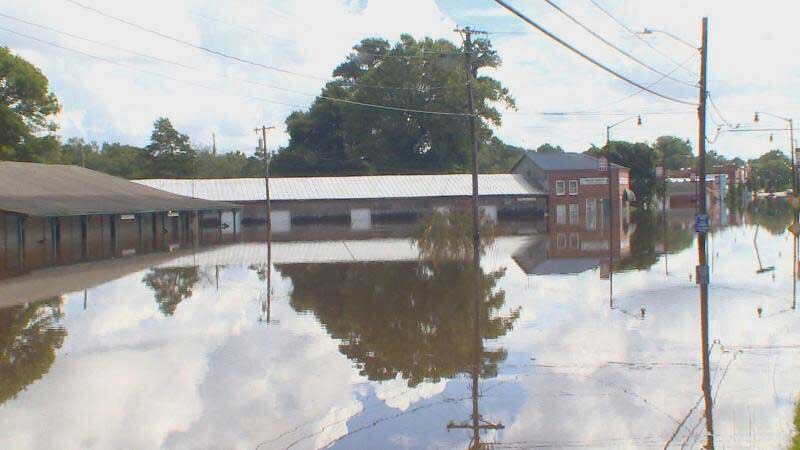 Published: Jul. 23, 2019 at 10:16 PM EDT
Looking at information dating back to 1898 researchers at UNC say 6 out of 7 of the highest rainfall producing systems happened in the last 20 years in North Carolina.
After analyzing data from NOAA, researchers found that in looking at the rainfall from hurricanes Floyd, Matthew, and Florence, there was only a 2% chance these events could just happen in such a short amount of time.
Kenan Professor of Marine and Environmental Sciences Hans Paerl said, "The earlier modeling efforts have linked these increased rainfall events to warming and of course with the oceans warming you're going to get more evaporation from the oceans so the idea is that more evaporation that gets caught up in the atmosphere in these storm events is going to lead to more precipitation."
Scientists say climate change and a growing population have driven a warming trend which worsens the amount of flooding and rainfall we see with systems like hurricanes.
More rainfall also increases the amount of run-off going into our water system which creates a chain reaction.
"one of the consequences of all of this is having to think about how we manage these events in coastal watersheds in terms of land management, dealing with wastes, land-use change, creating better buffers around agricultural lands and even urban areas to reduce the runoff that will end up in our coastal waters and that's really the second part of this study," said Paerl.
Scientists say the data and other predictive models show this trend of higher rainfall and flooding with these systems could continue in the immediate future and say this is a problem that can't be ignored.