Holocaust survivor educates local teachers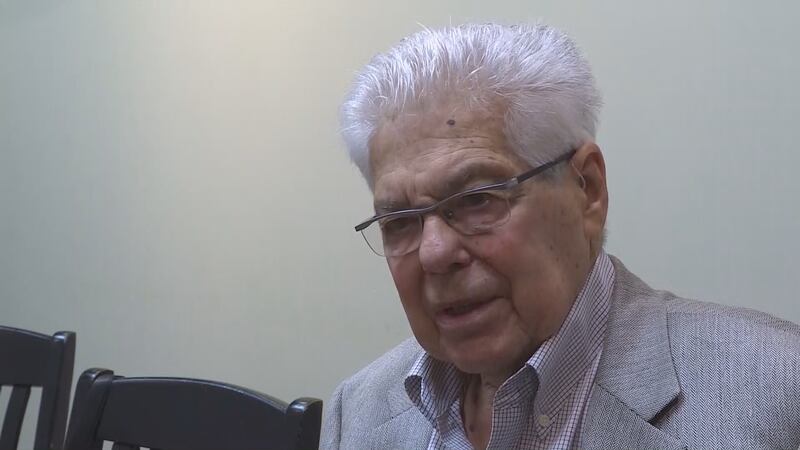 Published: Nov. 8, 2018 at 8:46 PM EST
A Holocaust survivor visits teachers and students in one Eastern Carolina school Thursday as part of a teacher workshop on the dark period in history.
Alfred Schnog's visit to South Central High School was part of a teacher workshop organized by the N-C Council on the Holocaust to give educators a better understanding of how to teach about the Holocaust in the classroom.
Schnog was 6 years old when his family escaped Nazi Germany during the anti-Jewish Kristallnacht riots.
He says in light of the shooting two weeks ago in a Pittsburg Synogogue, only education can stop this kind of violence from happening again. "That kind of hatred does not belong in a country that, that values it's rights and it's privileges. Fortunately our country does," he said.
Schnog has shared his story at more than 100 schools in our state and he took questions from the audience Thursday at South Central as well.