Gov. Cooper optimistic about HB2 repeal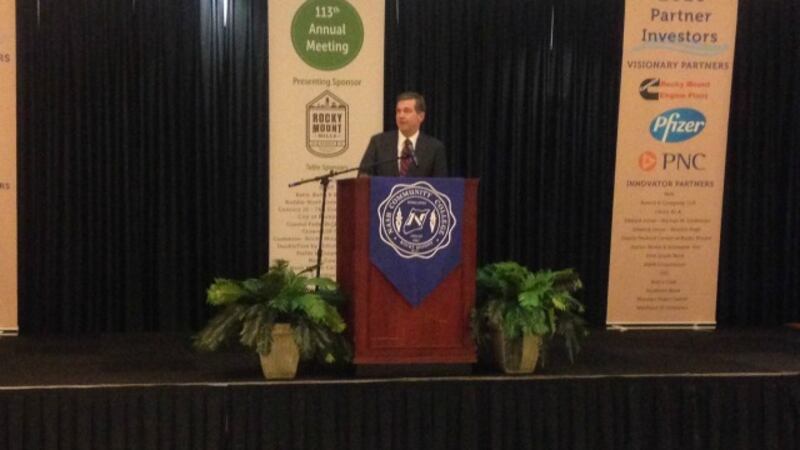 Published: Feb. 2, 2017 at 10:28 PM EST
House Bill 2 is back in the spotlight after Democrats introduced legislation to repeal the measure, and Thursday night we're hearing from Governor Roy Cooper about the latest efforts.
The Nash County native returned home as keynote speaker at the Rocky Mount Chamber of Commerce meeting.
Gov. Cooper was welcomed home with open arms. He spoke to local business leaders about three main things: strengthening education throughout the state, expanding Medicaid and repealing HB2.
"We know that this legislation is taking North Carolina off the list for some companies," he says. "We know that it is causing problems in us attracting sporting and other entertainment events. We just need to get it behind us."
Earlier this week, North Carolina Senate Democrats filed a bill that would repeal HB2 and allow local governments to pass their own nondiscrimination ordinances.
Gov. Cooper told WITN that he is optimistic for an outright appeal. "I have confidence that we are going to get this thing fixed because it is too important to our economy. It is one piece of the puzzle to getting better paid jobs in Eastern North Carolina."
Repealing the so-called bathroom bill would mean getting a nod from Senate Leader Phil Berger.
Back in December, the move to eliminate HB2 was shot down during special session.
Berger has said he doubts this latest proposal to get rid of HB2 will even get a hearing, because the votes aren't there in the Republican controlled Senate to repeal it.
Cooper still feels strongly about expanding Medicaid. He says it would raise income limits to cover more people throughout the state, but with the Republican dominated legislature and President Trump in office, Medicaid expansion is not likely anytime soon.
The state's Medicaid lawsuit is still in federal court.