Fundraiser aims to help male victims of breast cancer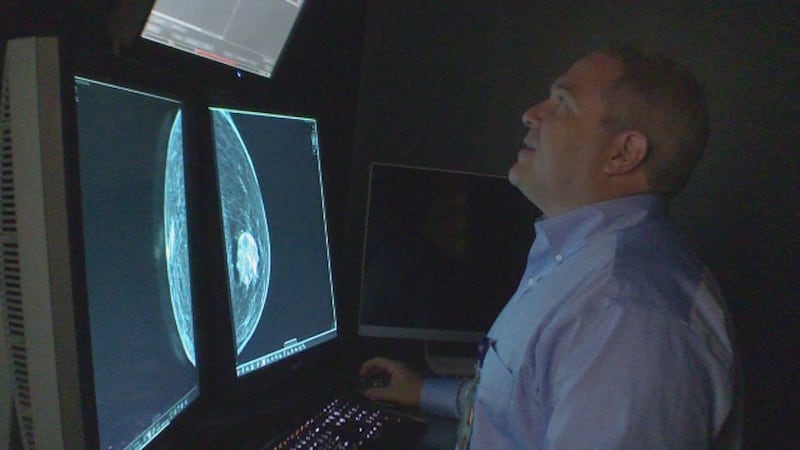 Published: Oct. 18, 2017 at 7:14 PM EDT
Breast cancer is a deadly disease that takes a toll not just on its victims, but everyone in that persons life.
That's why one beautician here in the east is hosting a special fundraiser to help fight the cancer that has targeted her family.
This week, men's haircuts are only $15.00 at Escape Spa and Boutique in Greenville, and every single dollar is being donated to help in the fight against breast cancer.
But unlike many other fundraisers, this one is helping the often forgotten victims of the disease.
Crystal Beiner started the fundraiser this week because she knows all too well how devastating the disease can be. She says, "The very first emotion was shock. We couldn't believe it. The second was devastation. Breast cancer when you hear about it is always pretty scary."
Beiner's family has been fighting the disease together since 2009, so it was only fitting her father, Roger Stocks, took a seat in the salon chair. He's a breast cancer survivor.
And now eight years and one mastectomy later, Stocks says his fight is a long way from being over.
Stocks says, "I was expecting the worse and I still do. You never know when it is going to come back in another state or another form."
Only about one out of every one hundred people who have cancer will be a man, but Dr. Bruce Schroeder, Carolina Breast Imaging Specialist, says, "It is not a large problem, but it is really a problem and if you have a lump you have to tell somebody."
Beiner and her father say they hope this fundraiser will bring awareness to men's breast cancer and show there is no shame in the battle scars this disease leaves behind.
They just started the fundraiser this week and have already raised more than $200.00 for the Male Breast Cancer Coalition.