Fear of scammers taking advantage of Hurricane Matthew donations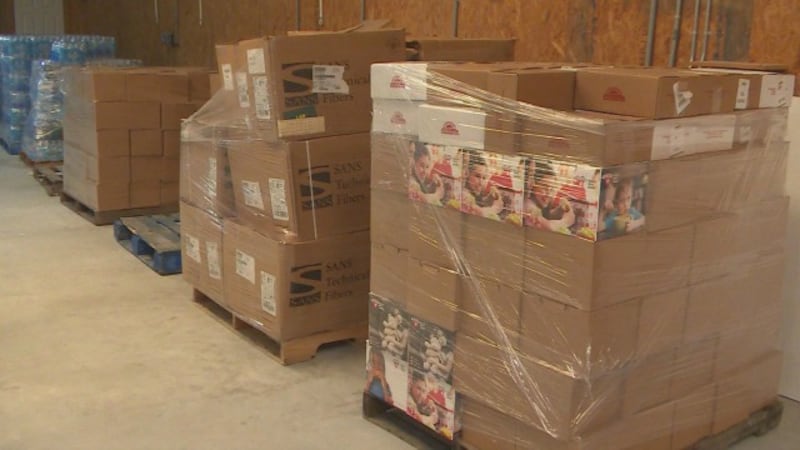 Published: Oct. 25, 2016 at 9:32 PM EDT
During a crisis, there are so many people who try to help, but then there are those who try to help themselves to all the free donations, something the American Red Cross understands all too well.
"Unfortunately, it's part of the process after a response like this, however, that's why we encourage folks who are donating and connecting with non-profits that they do their research," says Cally Edwards, the executive director of the N.E. Chapter of the American Red Cross.
Pastor Rodney Coles, Sr. with Churches Outreach Network has a non-profit in Pitt County. They now have a distribution center for donations to help Hurricane Matthew victims.
"I've received a lot of phone calls where people were saying that they were bringing it to us, we haven't received anything," he tells WITN.
He says there's a concern that people may pose as Hurricane Matthew victims who just want the free stuff and then turn around and sell it.
While that hasn't been reported to police in Pitt County, he says it doesn't mean it's not happening, which is why there's a process in place to try to prevent the sale of donations.
"We actually have the organizations do an application and a little form, let them know that the form tells them you're not selling the product or trade it in for anything, you know, they have to sign that," Coles says.
Then their names are put into a computer program shared by other charitable organizations.
"One of the things we're putting into place is Charity Tracker," he explains. "Charity Tracker is program where you're able to see the person's face."
If they sign up with the Red Cross, they can spend time getting them what they need.
"The case workers are really familiar with what is available in the community and always finding new resources to help out our clients," Edwards tells WITN.
The Red Cross suggests calling (800) 768-8048 for people signing up for aid.
You can also sign up on the Churches Outreach Network website and that link is available on the right side of this page.