Landowner shoots dog possibly involved in attack that killed family pet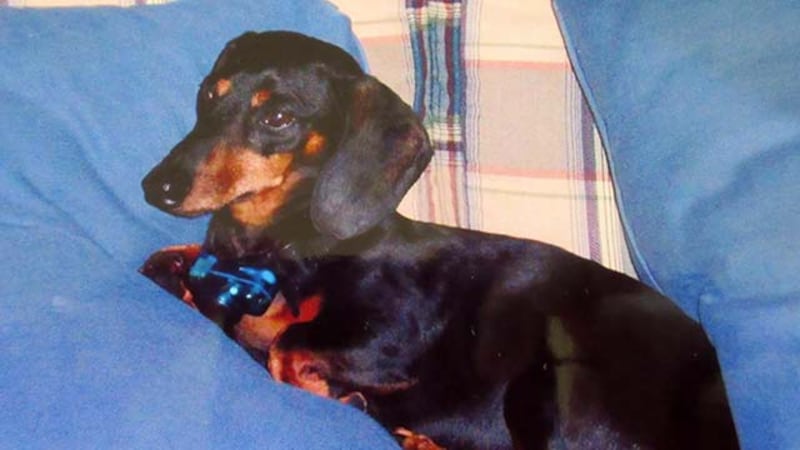 Published: Jun. 9, 2016 at 3:55 PM EDT
A property owner shot and killed a dog that could be involved in last weekend's attack that ended with a family pet having to be euthanized.
Onslow County spokeswoman Riley Eversull says a black & white pit bull/lab mix was killed in the area off High Hill Road in Verona on Friday.
Eversull says the property owner reported the dog became aggressive before they shot the animal.
The dog does match the description of one of the dogs involved in a series of attacks in that neighborhood, according to the spokeswoman.
Last Saturday, Diana Silence's 12-year-old dachshund was attacked while in their yard. "Riley" was later euthanized because of his severe injuries.
On Monday, two dogs tried to bite children at a nearby school bus stop. Then on Thursday, Dylan Hayward, 11, was attacked while taking out the trash.
Animal control continues to patrol the area for the other dog, which is a medium-build brown and white dog. Eversull says they have yet to locate a possible owner for the dogs.
Onslow County officials say they are searching for two dogs after they are believed to be involved in three attacks in less than a week, one which killed a family pet.
The latest attack happened this afternoon on High Hill Road in Verona.
Eleven-year-old Dylan Hayward was taking out the trash when he was attacked. Fortunately, the boy only received a few scratches and his pants were ripped.
On Saturday, Diana Silence's 12-year-old dachshund wasn't so lucky. She was inside her home and heard barking. The woman ran to her window to see two dogs attacking "Riley".
"Riley" was taken to an emergency vet clinic, but had to be euthanized that night because of his injuries.
The Silences believe the dog involved in today's attack also attacked their dog on Saturday.
A county spokeswoman, Riley Eversull, says so far they have not been able to find the dogs, or a possible owner. Eversull says reports indicate they are either a pit bull mix or Labrador mix.
Eversull says on Monday, they also had a report the dogs were trying to bite children at a school bus stop at Oaks Mobile Home Park.
She said three animal control officers are in the area searching for the dogs, and have even set out several cage traps in order to catch them.
The spokeswoman said officers have followed up on several tips about who may own the dogs, but so far those have yet to turn up anything.
Onslow County does have a leash law, so dogs must either be confined to the owner's property or on a leash.