Drones help map NC coast before and after hurricanes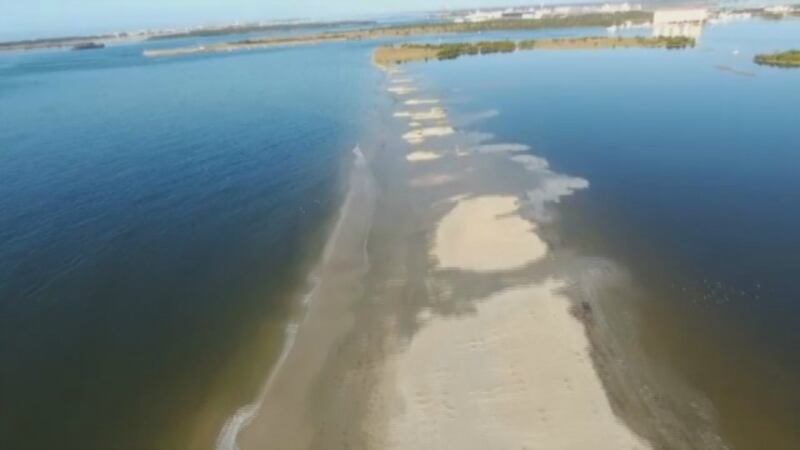 Published: Sep. 6, 2017 at 8:36 PM EDT
Scientists at the Duke Marine Lab in Beaufort have been using drones to chart any changes along the coast from hurricanes and have noticed that after every storm -- Bird Shoal, a barrier between the ocean and Beaufort, moves back little by little.
If Hurricane Irma comes our way with enough strength -- there could be some serious impact.
Rett Newton, Duke University Marine Lab PHD student says, "We're taking off the shelf, and drones that we've built ourselves with different types of sensors and we're able to use these emerging technologies for marine science."
The drones collect aerial footage of Bird Shoal. Footage shows the ten meter migration of the barrier island just days after Hurricane Matthew.
Dr. Justin Ridge with Duke University Marine Lab says, "With Irma being potentially a much stronger storm than Matthew was, hitting us, we could expect to see more beach loss. That island, Bird Shoal, if that erodes and gets compromised, that energy is going to be funneling directly into Beaufort."
The drones have not just done work in Carteret County, they've worked all around the globe and the scientists say that monitoring any shifts of these islands is so crucial - because once the island moves -- its never fully restored.