Concentration camp survivor teaches Craven County educators about Holocaust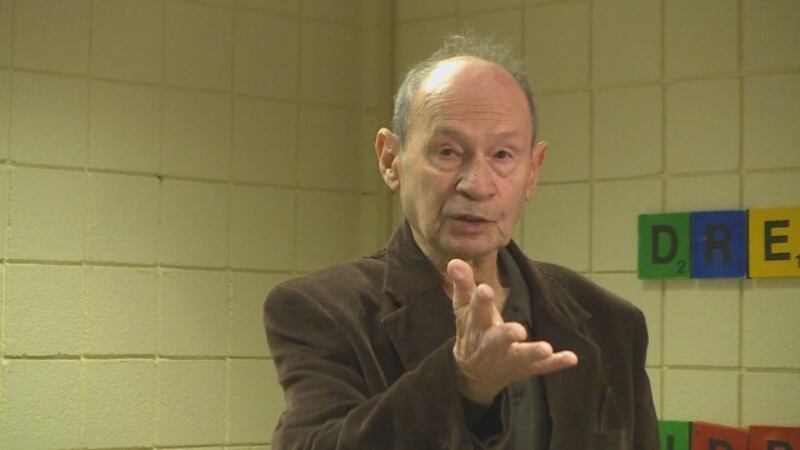 Published: Feb. 15, 2017 at 9:05 PM EST
The Holocaust is a topic every student will learn about at least once during their education, but on Wednesday, teachers in Craven County received a new education on the historical event.
"Something that was brought up today that I hadn't really thought about, was that our generation is the last to have survivor stories per se, so it's really about making sure that knowledge is transferred down and that we don't forget that we make sure our students always remember," says Derek Jordan, an English teacher.
More than 50 teachers attended a workshop held by the North Carolina Council on the Holocaust, where teachers talked about what happened during one of the darkest times in history and ways they can relay that information inside the classroom.
"The first thing I need to do with my kiddos is really let them understand what the Holocaust was and what it was about," Jordan says.
As part of the day-long course, the council brought in a survivor who went through three concentration camps at the age of 14, after being told to lie about his age so he wouldn't be killed.
"I got with the adults, those that were destined to work in various camps," explains Zev Harel. "Just so you have a sense, if you were 15 or younger and 50 or older, they sent you to the gas chambers."
Harel has spoken all around the world about his experiences and now he talks to educators so that their students will know what happened in Nazi Germany that took the lives of 11 million people.
"The kids that they are teaching are our future, so whatever they can do in order to get them to think about how to do some good and how to not let bad things occur in their midst, that that will be very very important," he says.
Harel is a professor and when he talks to teachers, he says he likes to emphasize his appreciation for World War II veterans and all they did, and then he reflects on those who were killed, which included the majority of his family and friends.
The North Carolina Council on the Holocaust hosts educational workshops for teachers all around the state. The next workshop in Eastern Carolina will be held in Kinston on March 14th.