Carteret County students get hands on learning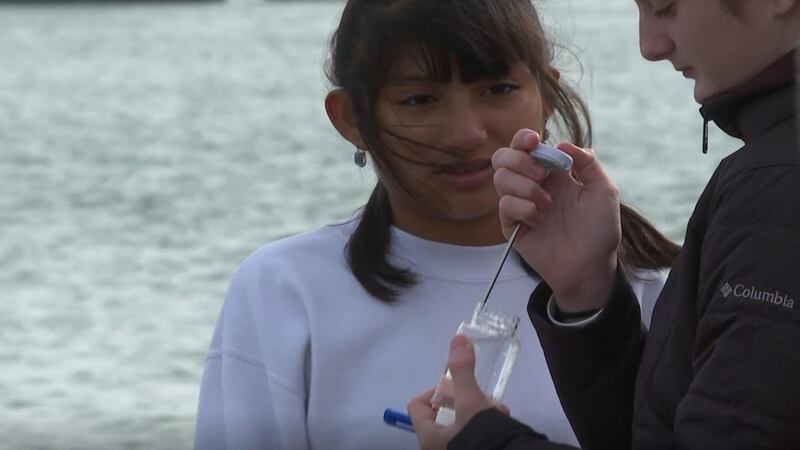 Published: Nov. 14, 2019 at 8:28 PM EST
Nearly 100 middle school students in the east had the chance to leave their classroom behind for the day and instead spend time at a local university and on an island getting some hands on learning.
UNC's Institute of Marine Sciences, along with Duke Marine Lab, hosted the seventh grade class from Beaufort Middle School for the day.
Students spent all day taking lessons they've been learning over the last few weeks on various environmental science topics and did some hands on activities.
Students were on the Rachel Carson Reserve learning about barrier islands and water quality, and how to measure the water quality.
Once inside the labs at Duke they learned how to protect the environment and the effects of plastic on different marine life.
Dr. Rachel Noble, UNC-IMS Marine Sciences Professor, says, "We get a chance to come out into the real world and talk about beach erosion and we'll talk about living shore lines, talk a little bit about what water quality means, measure water quality and just really get the students outside in their own real world environment."
This is the fifth time Duke Marine Lab and UNC's Institute for Marine Sciences has hosted a group of 7th graders from Beaufort Middle School.