CarolinaEast Medical Center to use patient registration palm reading technology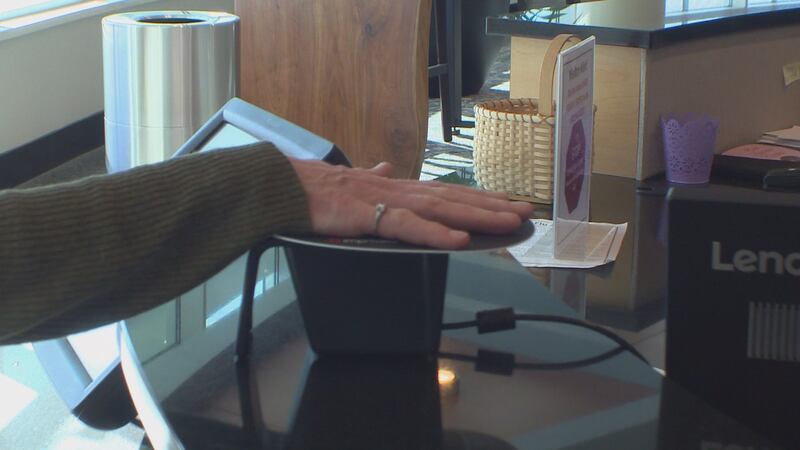 Published: Feb. 27, 2018 at 7:57 PM EST
CarolinaEast Medical Center is introducing a new way to register patients by scanning the palm of their hand.
Imprivata PatientSecure will allow patients faster, more convenient registration with added protection of Social Security numbers and other sensitive information.
This technology scans the vein pattern in the palm of your hand and matches it to your unique medical record in seconds.
After initial enrollment with a government issued ID as proof of identity, patients will simply need to provide their date of birth and scan their palm for access to their record. This will help protect against identity theft as well as limit the amount of personal information that needs to be said aloud, ensuring privacy.
"CarolinaEast is committed to providing the highest quality of care, and we consider safety a priority. PatientSecure allows us to streamline the registration process and provide accurate identification of patients," says Tim Guthrie, Manager of Patient Registration at CarolinaEast Medical Center. "Not only do these palm readers allow for a more efficient and
The scan uses harmless near-infrared light, which is the same as the light of a TV remote control. The advanced algorithm processes your vein pattern to create an encrypted and protected digital file which is linked to your unique medical record. The scan will only be used to identify patients during registration, hospital admission, or ED registration process and will not be shared with any other organizations, including the legal system or law enforcement.
This palm scanning technology is used at over 250 other hospitals across the country and has securely enrolled more than six million people to date. Vein patterns, which are defined at birth and do not change, are 100 times more accurate at identifying than fingerprints.
The hospital will start using the technology on March 1st.