NO CLOWNING AROUND: Kid dressed up as clown charged in unrelated robberies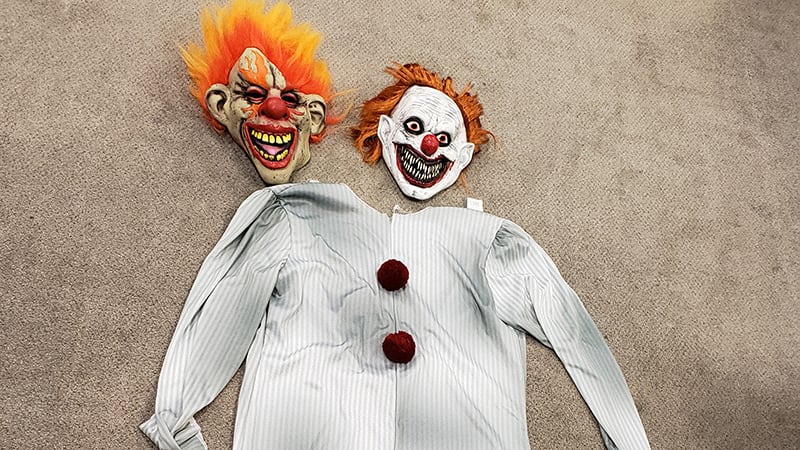 Published: Nov. 25, 2019 at 9:41 AM EST
An underage child, who police say was dressed up as a clown last week has been charged with two unrelated robberies.
Roanoke Rapids police say last Sunday multiple people saw the clown in the area of Highway 48 and Sam Powell Dairy Road. In one of those cases, police say a victim said the clown stared at him through the window of his home.
The next morning, police said they were able to identify the person in the clown suit. Now they say he is one of two suspects in two different strong-arm robberies.
Both of the robberies happened on Rebecca Street and involved a Dominos Pizza delivery driver. The first one occurred on July 1st and the other on November 15th.
In both cases, a pizza was ordered to a fake address, and in the end, the two juveniles made off with the pizzas.
Police say no charges yet have been brought against the juvenile in the clown costume caper.
Multiple people are claiming they've seen a person in costume clowning around one Eastern Carolina town.
Roanoke Rapids police say someone reported seeing a person dressed in a clown suit with a mask around 8:45 p.m. Sunday night on Sam Powell Dairy Road and Hwy 48. Officers say they were told the clown was jumping in and out of traffic and throwing things at cars.
The second sighting happened about a half hour later in the same area. Police say someone reported that a clown was staring at him through the window of his home. Officers went to the home to investigate, but no one was located.
At 10 a.m. on Monday, officers say they were able to identify the clown. The person's name has not been released and it's unclear if any charges will be filed.
This afternoon police released a photograph of the clown suit.
Back in 2016, multiple clown sightings were reported around the country.