Beaufort County high school seniors inspiring younger students to graduate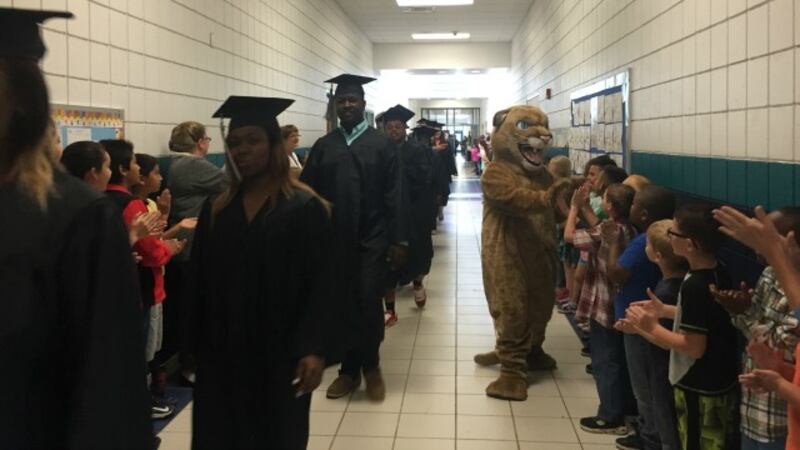 Published: May. 19, 2016 at 9:11 PM EDT
Although graduation is still several weeks away, seniors at one eastern Carolina high school put on their caps and gowns Thursday.
Northside High School students donned the ceremonial garb as they walked through Bath and Northeast Elementary Schools, which are K-8 in Beaufort County.
Students cheered during the parade of seniors and their school mascot as they looked for familiar faces in the crowd.
Senior Nicolas Garcia attended Northside Elementary School, like many of his peers, and says he was grateful for the opportunity to inspire younger students while also getting to thank those teachers that made a lasting impression in his life.
"Doing stuff like this will push them to want to graduate, to want to do big things in life and to want to go to college and be successful, have a successful future," he says.
Garcia says he views his graduation as a privilege because his mom didn't get the same educational opportunities that he's been given.
While this was the first time they've done this walk-through, many of the students say they hope it will become an annual tradition.
Nearly 100 students will receive their diploma from Northside High School at this year's graduation, which is June 14th.