Anchor | Action News at Noon, 5:30 & 7:00pm
Toledo, OH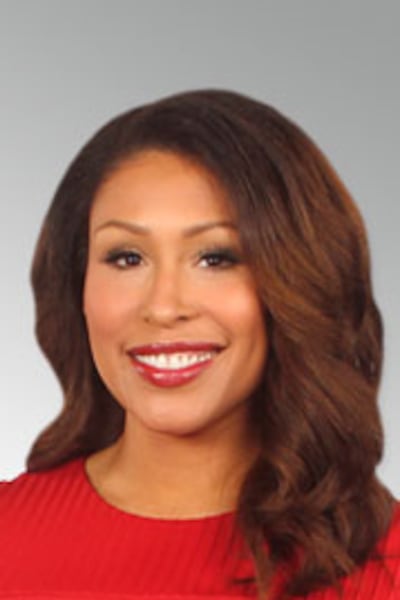 Kristian has been a member of the 13abc news team since 2002 and anchors the noon newscast as well as Action News at 5:30 alongside Lee Conklin.
She began her professional career as a reporter at KTVE in Monroe, Louisiana, and later returned to her hometown of Toledo and briefly worked as a reporter for WTOL before joining 13abc.
Since graduating from the prestigious E.W. Scripps School of Journalism at Ohio University with a degree in Broadcast Journalism, Kristian has covered major news stories from severe weather (including devastating tornadoes where her coverage led to an Emmy award for the station), fires, local politics, and presidential elections. She's gone behind the scenes of ABC's hit soap opera One Life to Live, in addition to Good Morning America, World News Tonight and The Rachael Ray Show.
Kristian was inducted into The Ohio School Board Association Media Hall of Fame for her reports on Education in the community in 2011 and received the Northwest Ohio Black Media Association Media Achievement Award in 2009. She received Toledo's coveted 20 under 40 award in 2007 and received a Telly Award and Associated Press Award for her story entitled Hip Hop Math.
A member of the National Association of Black Journalists and Alpha Kappa Alpha Sorority Inc., Kristian is a dedicated industry leader and community supporter who often presents to girls and women's groups about personal development and positive choices. She serves on the Blessings with Disguise Board of Directors, and previously served on the Big Brothers, Big Sisters of Northwest Ohio Board of Directors.
Because of her commitment to community, Kristian has been a notable advocate for the Toledo Lucas County Library Summer Reading Club for more than five years and is involved in Healthcare Heroes.
Kristian and her husband Tirrell have three children; son, Isaiah, and twin girls, Laila and Lauren.
Updated: Apr. 19, 2023 at 8:04 AM EDT
|
By
Kristian Brown
and
Amanda Alvarado
Their advice to young people who want similar success: stay focused and run your own race.
Updated: Jan. 17, 2023 at 5:12 PM EST
|