Assignment Desk Manager/Digital Content Producer
Cleveland, Ohio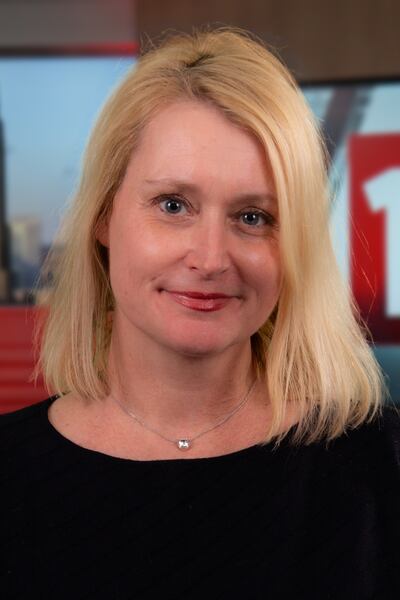 Julia Bingel grew up in Fairview Park and has been working in television news since 1993.
She started her career at WXIX in Cincinnati, Ohio as a writer and production assistant, before moving on to show producing and working the assignment desk.
Julia then moved to WKRC in Cincinnati, Ohio as the Assignment Manger and worked there until 2005, when she returned home to Cleveland to work at WOIO.
She is currently the dayside Assignment Manager and is also a Digital Content Producer.
While at WKRC, Julia was accepted into the Poynter Institute for Media Studies in St. Petersburg, Florida for leadership training.
Julia is a graduate of The Ohio State University, where she majored in broadcast journalism and has a minor in French.
She spent one semester abroad studying at the University of Burgundy in Dijon, France.
She is also a proud graduate of Magnificat High School in Rocky River.
Education
The Ohio State University
Updated: Jan. 14, 2022 at 11:52 AM EST
|
By
Julia Bingel
,
Brian Duffy
and
Gray News staff
Agents with the Ohio Attorney General's Bureau of Criminal Investigation reported they executed a search warrant at an Akron church Wednesday and found "dozens and dozens" of cremated remains.
Updated: Sep. 24, 2021 at 11:31 AM EDT
|
By
Julia Bingel
and
Gray News staff
According to the victim and a family friend who was him, when they arrived, they were approached by one of the roaming outside actors who was using a large Bowie knife as a prop to scare people.