Anchor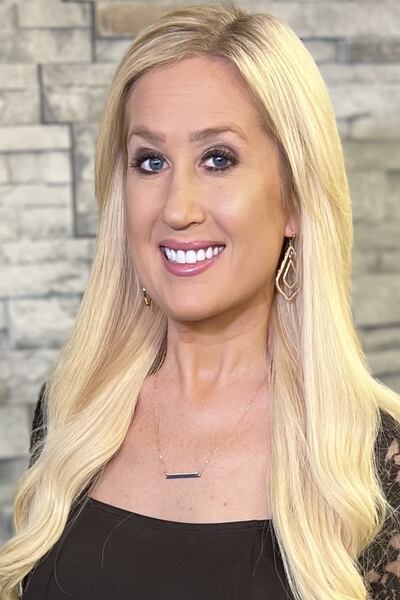 Jessica Gavin joins WITN as the Sunrise Anchor. She comes to ENC from Ohio, spending the last 6 years at WLIO as both morning and evening anchor. Before that, she was a reporter in Indiana and West Virginia.
Born in Miami, Jessica grew up in the Virginia Beach area and graduated from Liberty University. There, she was involved as on-air talent on the campus television station. She also was the sideline reporter at Liberty football and hockey games.
Jessica has interviewed presidential candidates, governors and United States senators. In West Virginia, she covered everything from Hurricane Sandy, the Charleston Water Crisis to the Greenbrier Classic PGA Tour. In Indiana, she flew with the Air National Guard. In Ohio, she reported on the #MeToo and Black Lives Matter movements, as well as on the Covid19 Pandemic. She's most proud to be the voice for those who otherwise wouldn't be heard.
When not on the clock, Jessica is passionate about community engagement and giving back. She's a member of several service clubs, the Chamber of Commerce's Young Professionals group, she is a "Big" with Big Brothers Big Sisters. She is an advocate for the American Cancer Society as well as for brain tumor awareness. Jessica is grateful for her several opportunities of hosting/emceeing business and charity events, and speaking at dozens of schools and Universities. She enjoys doing anything outdoors and trying new restaurants.
Jessica is a member of the Society of Professional Journalists, RTNDA and is a Young Leader of the Year award winner.
You can connect with her on Facebook, Twitter and Instagram on @JessicaGavinTV