Tyrrell Co. man could hardly sleep after winning $1 million Powerball prize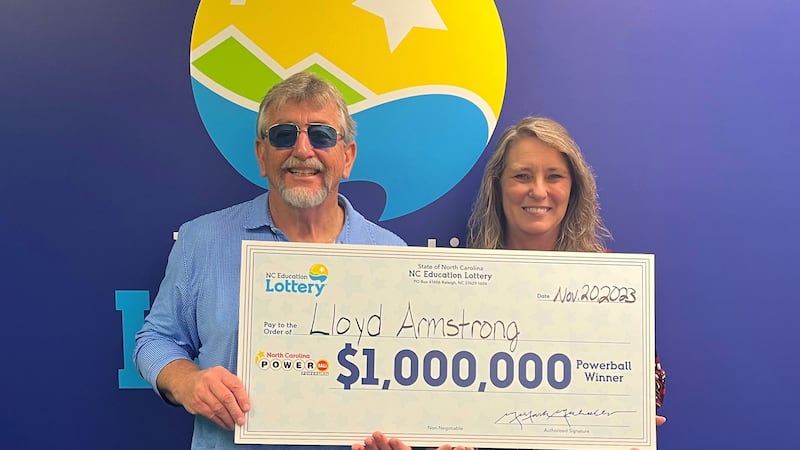 Published: Nov. 21, 2023 at 11:48 AM EST
RALEIGH, N.C. (WITN) - A man from Columbia stopped for gas and bought a ticket that won him $1 million.
The North Carolina Education Lotter announced that Lloyd Armstrong bought his lucky $2 ticket from a Duck Thru Food Store on U.S. 64 East in Columbia. After coming home, he recalled that he needed to check his ticket from the last drawing.
Armstrong and his wife checked and were shocked they matched all five white balls.
"We looked at each other and said, 'what are we going to do now?'" Armstrong laughed. "We could hardly sleep last night."
The lottery reports Armstrong took his winnings home Monday. After required federal and state tax withholdings, the man took home $712,501.
He plans to reach out to a financial planner, pay bills, donate to his church, and plan a trip to Scotland with his winnings.
Watch the next Powerball drawing, worth $289 million, tomorrow night on WITN-TV.
Copyright 2023 WITN. All rights reserved.