Carteret County honors 103-year-old Coast Guard veteran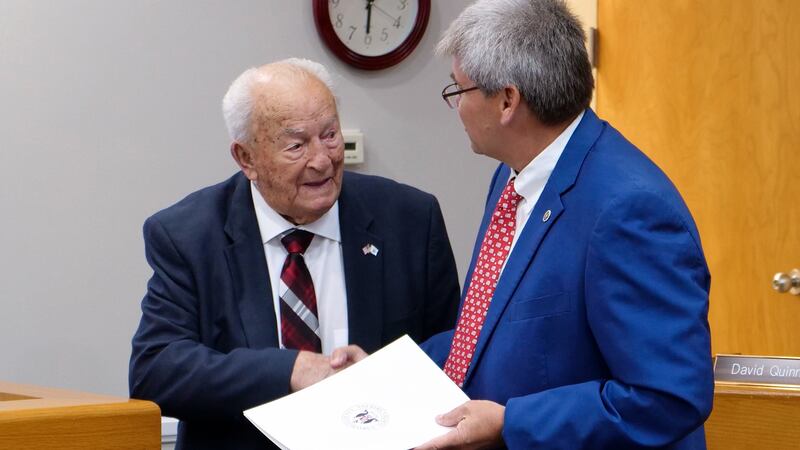 Published: Nov. 21, 2023 at 1:55 PM EST
CARTERET COUNTY, N.C. (WITN) - Houston Salter, a U.S. Coast Guard veteran who celebrated his 103 birthday this month, was honored in Carteret County.
County Commissioner Chris Chadwick presented Salter with the Carteret County "Proclamation of Honor" for his birthday and paid tribute for his years of service to the nation and county.
The county reports Salter joined the Coast Guard in 1942 during the nation's response to World War II's Pearl Harbor attack. He was stationed at Ellis Island until 1945 where he unloaded bombs from merchant and Coast Guard ships while providing security at Hell Gate Bridge in New York City.
He returned home to Harker's Island where he worked at Cherry Point until retiring 28 years later.
Chadwick expressed gratitude for Salter's exemplary service, saying, "We are privileged to recognize and honor Mr. Houston Salter, not only for his impressive age milestone but for his selfless dedication to our country and our local community."
The "Proclamation of Honor" given can be read here.
Copyright 2023 WITN. All rights reserved.