Endangered snail only found in North Carolina released back to wild
Published: Nov. 17, 2023 at 9:54 AM EST
|
Updated: Nov. 17, 2023 at 1:53 PM EST
BRUNSWICK COUNTY, N.C. (WITN) - An endangered snail species, only found in North Carolina, was given a second chance at life when returned to the wild Thursday.
The North Carolina Wildlife Resource Commission says the Magnificent Ramshorn is a large, freshwater snail found nowhere else in the world but in the lower Cape Fear River basin in North Carolina.
The Wildlife Commission reintroduced 2,000 of these aquatic snails into one of their ponds in Brunswick County after living in captivity for 20 years.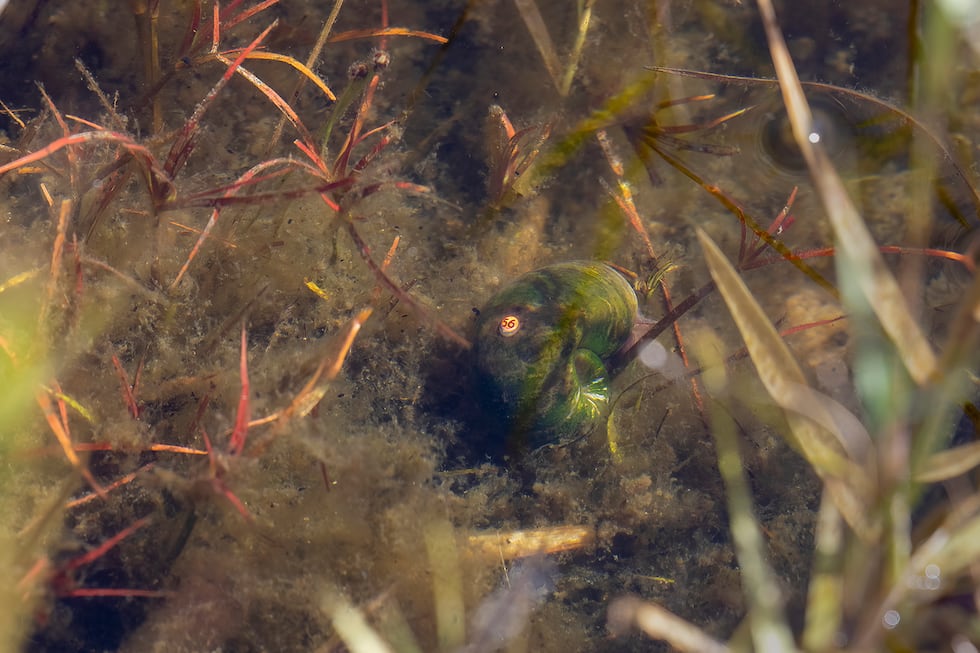 Officials say the snail is about 1.5 inches long when fully grown, with leopard-like spots on its shell and a rich, maroon-colored body, and the species is believed to be extirpated from the wild and currently exists in only three captive populations in the state.
Their decline is attributed mostly to the loss of their limited habitat due to degradation of water quality resulting from urbanization, with associated contaminants in stormwater and loss of riparian buffers, according to the NCWRC.
Since 2004, the NC Wildlife Resources Commission and partners say multiple snail populations have been kept in captivity by them.
The NCWRC says it's working with the US Fish and Wildlife Service (USFWS) and other partners to reintroduce the species to a pond in the wild.
In addition, WRC says it's continuing to survey additional locations in the lower Cape Fear River basin looking for possible locations for secondary reintroductions, to establish additional wild populations and secure the species' future.
Copyright 2023 WITN. All rights reserved.