Twelve Lenoir County schools recognized as Apple Distinguished Schools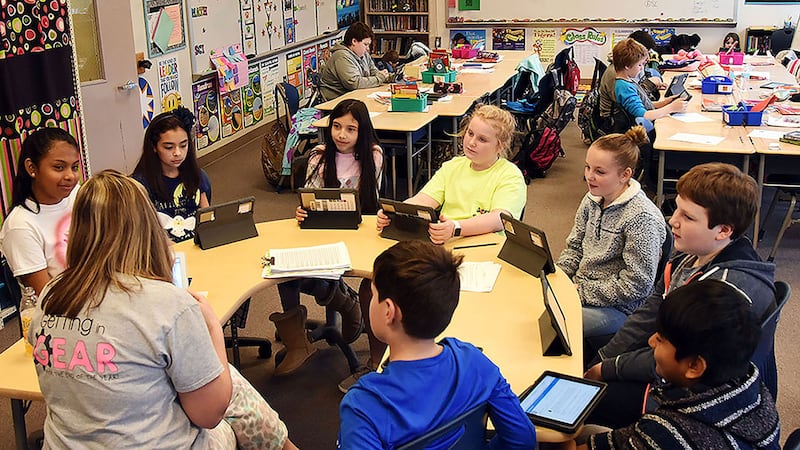 Published: Nov. 16, 2023 at 4:12 PM EST
LENOIR COUNTY, N.C. (WITN) - A dozen Lenoir County public schools have been recognized as an Apple Distinguished School.
These twelve schools are Banks, Moss Hill, Northeast, Northwest, Pink Hill and Southeast elementary schools, Contentnea-Savannah K-8 School, Frink and Woodington middle schools and Kinston, North Lenoir and Early College high schools.
"We are excited about the Apple School of Distinction designation for 12 of our schools. This honor is an affirmation of the hard work that our teachers are devoting each day to the mission of instructional excellence," Lenoir County Superintendent Brent Williams said. "I want to congratulate our entire school system family – our staff members, students and parents – for earning this outstanding recognition."
Apple Distinguished Schools are schools dedicated to the innovation of using digital devices to transform education, according to the school system.
The school system also says this is the ninth year of its digital learning initiative which aims to put an iPad in every K-12 student and a MacBook and iPad for every teacher and administrator. They continue that Lenoir County pioneered the concept of a one-to-one digital program in the region and one of the first in the state to commit to digital devices as a centerpiece for education.
Students and educators will celebrate this recognition on Monday with elected officials and Apple representatives.
Copyright 2023 WITN. All rights reserved.