Car collides with utility pole in Greenville Wednesday morning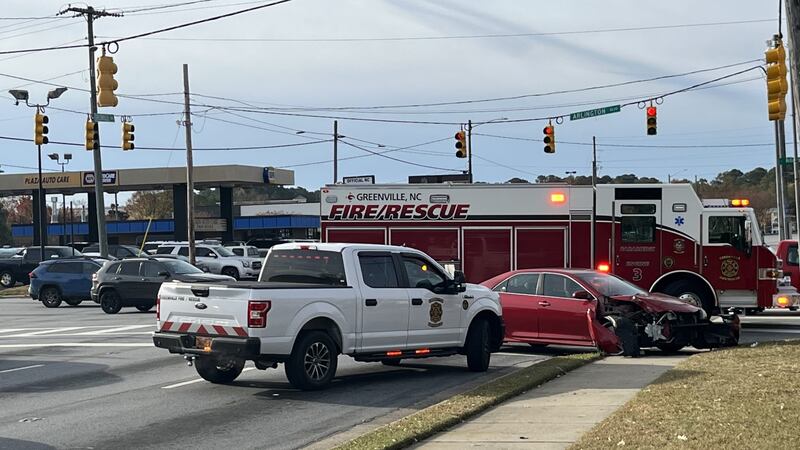 Published: Nov. 15, 2023 at 9:19 AM EST
|
Updated: Nov. 15, 2023 at 1:24 PM EST
GREENVILLE, N.C. (WITN) - A busy Greenville intersection was shut down after a car hit a utility pole this morning.
The crash happened around 8:45 a.m. at Greenville Boulevard and East Arlington Boulevard.
Police said the car's driver told them another vehicle swerved into his lane, causing him to run off the street and hit the pole.
The driver, who was taken to ECU Health Medical Center with minor injuries, was not charged in the crash, according to police.
Copyright 2023 WITN. All rights reserved.