Lack of rainfall has prompted an abnormally dry spell in ENC, as of the latest update
Drier than average conditions for the ENC area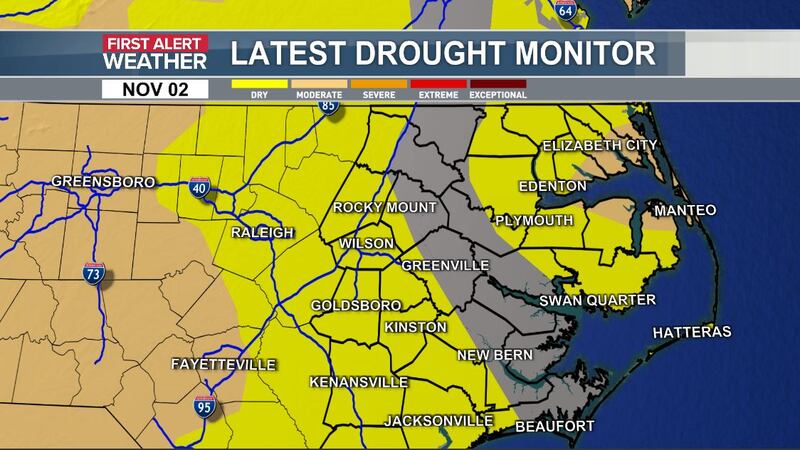 Published: Nov. 2, 2023 at 10:05 AM EDT
GREENVILLE, N.C. (WITN) - Over the past few weeks, we have seen our rainfall amounts diminish for October and now starting out for November. Average rainfall for the month of October for Greenville is 3.30 inches and this past month we measured under an inch at 0.98 inches. The average rainfall for New Bern is 3.56 inches and also came shy of reaching one inch at 0.91 inches.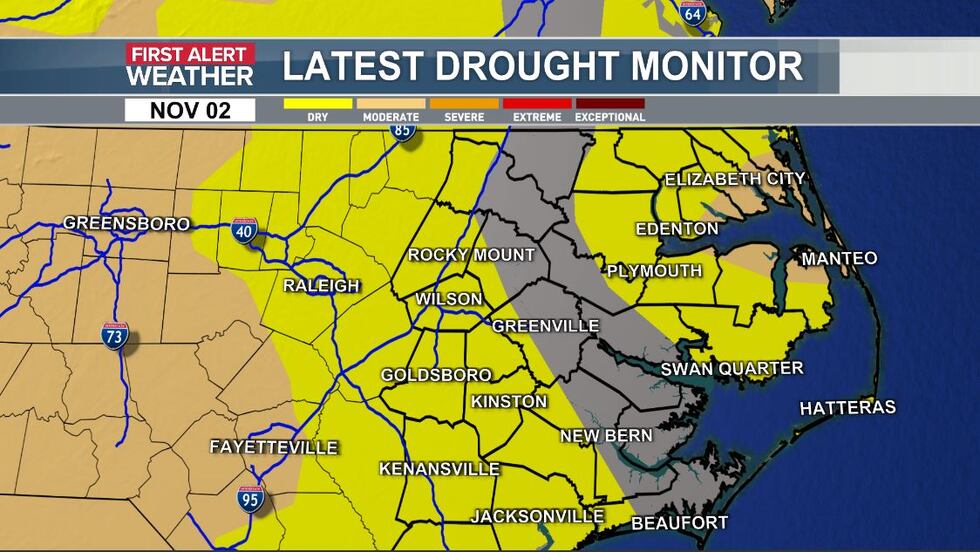 As of the latest drought monitor forecast for the week of November 2, portions of the ENC region are experiencing drier to moderate drought conditions, minus parts of Carteret, Edgecombe, Halifax, Martin, Pamlico, and Pitt Counties.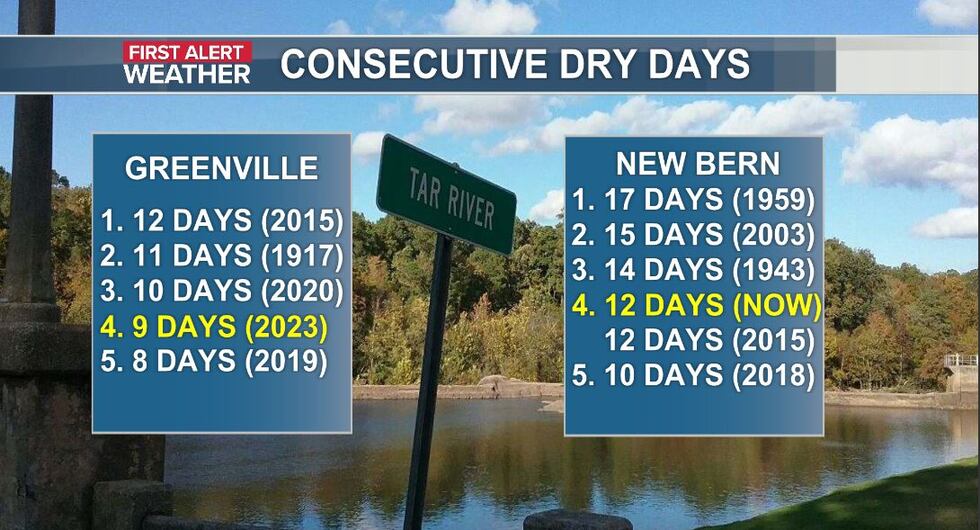 Over the past few years, Greenville is now the in the top five for longest driest days and comes in at number four on our list with nine days, and New Bern is currently tied for fourth place with 2015, at 12 days in a row.
According to long rage models, New Bern may continue on the list and could possibly be in the top three days in the coming days.
Copyright 2023 WITN. All rights reserved.