ATTENTION BEARS: Duplin County spy cam captures bears on alert
Published: Oct. 4, 2023 at 10:47 AM EDT
|
Updated: Oct. 5, 2023 at 4:56 PM EDT
DUPLIN COUNTY, N.C. (WITN) - If you've driven a lot on Eastern Carolina back roads, then you know we're home to quite a few bears.
But seeing a group of them together doesn't happen every day, especially standing at attention.
A spy cam caught a group of four bears Tuesday night.
Donna Lee said her husband's camera took the photos around 6:30 p.m. at farmland on Kirby Thigpen Road in Duplin County.
She said they were three cubs and a mother.
The bears apparently were standing at attention because another bear was entering the field, according to photos also taken by the spy cam. The four ran off when they spotted the other bear.
Photos show the four returning to the field about an hour later.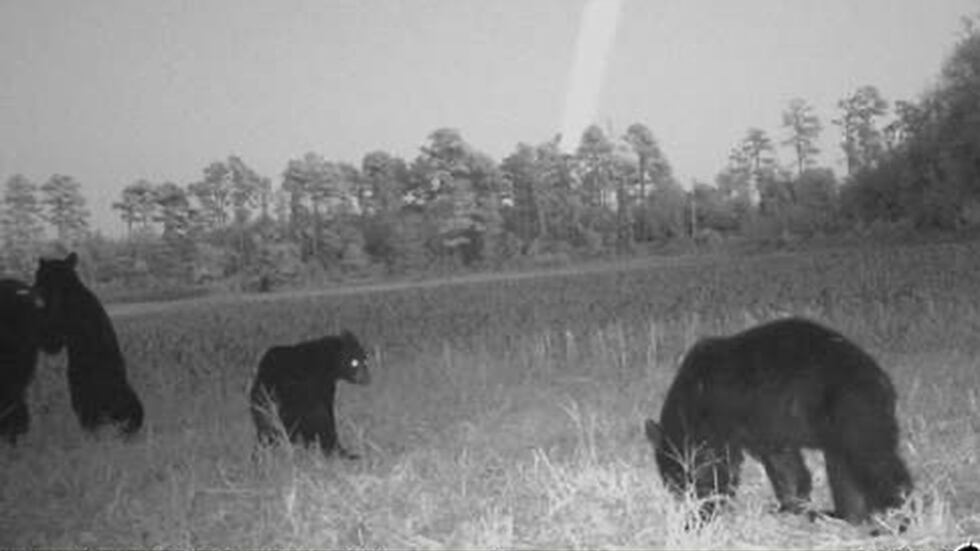 Lee submitted her photos through WITN's online Carolina Camera portal.
Copyright 2023 WITN. All rights reserved.