NTSB: No evidence of fire on plane that crashed off Beaufort killing 8
Published: Sep. 28, 2023 at 9:38 PM EDT
|
Updated: Sep. 29, 2023 at 12:45 PM EDT
BEAUFORT, N.C. (WITN) -There's new information in the ongoing investigation into the plane crash in the waters off of Beaufort in 2022 that killed eight people.
The National Transportation Safety Board says, "There was no evidence of fire on any section of the airplane."
The NTSB is still investigating, but in a nine-page report of an examination of the wreckage, it made that conclusion regarding the possibility of a fire. The preliminary report had previously stated it was unknown if there was a fire.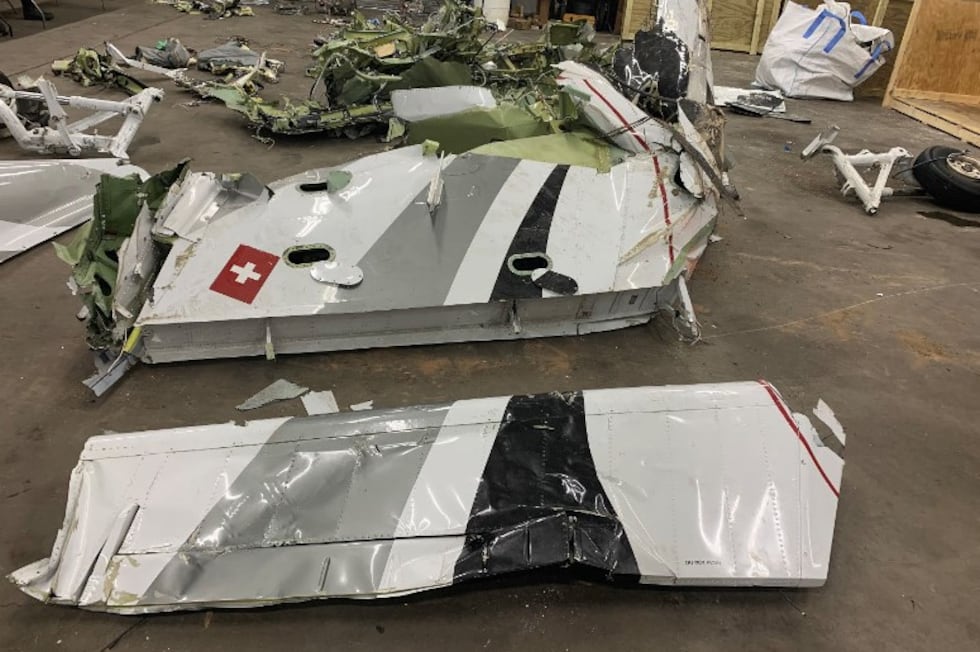 The report also details what parts of the plane were and were not recovered.
It says the cockpit, sections of the fuselage, the doors, the nose landing gear and the propeller hub were not recovered.
The forward and aft sections of the main wing spar were separated, recovered, and the fracture surfaces exhibited overload. The wing to fuselage interface bolts were found intact for the three locations that were recovered.
The left and right main landing gear were recovered. A section of the left wing and left inboard flap actuator was located. Also, a section of the left winglet was recovered. The 7.5 ft inboard section of the right wing flap and a majority of the right winglet were located.
Three of the five propeller blades were recovered and were separated at the hub and about midspan of the blade.
An audio transcript with air traffic control shows the pilot, 67-year-old Ernest 'Teen" Rawls of Greenville, had asked if he could land at runway two six at Beaufort Smith Airport. Air traffic control said he could not because it was active with Harriers.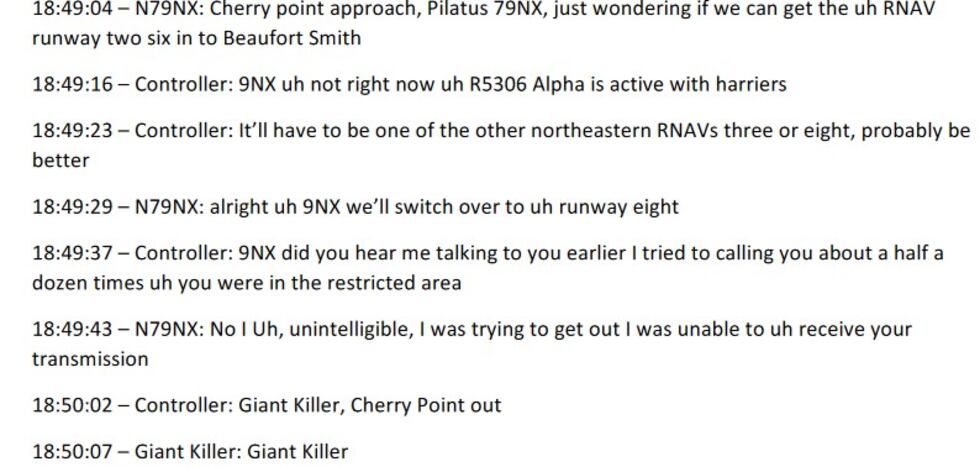 At one point during the flight, the plane had entered restricted airspace before flying out of it.
Eight people, including four East Carteret High School students, died in the February 13th crash as the group was returning from a duck hunting trip in Hyde County. The Pilatus PC-12/47 plane, headed for the Beaufort airport, crashed into the Atlantic Ocean.
Killed in the crash were:
Ernest "Teen" Rawls, 67, Greenville, pilot
Jeffrey Rawls, 28, Greenville
Stephanie Fulcher, 42, Sea Level
Jonathan "Kole" McInnis, 15, Sea Level
Douglas "Hunter" Parks, 45, Sea Level
Noah Styron, 15, Cedar Island
Michael "Daily" Shepherd, 15, Atlantic
Jacob "Jake" Taylor, 16, Atlantic
Copyright 2023 WITN. All rights reserved.