Beaufort Co. Community College math professor honored for online-class structure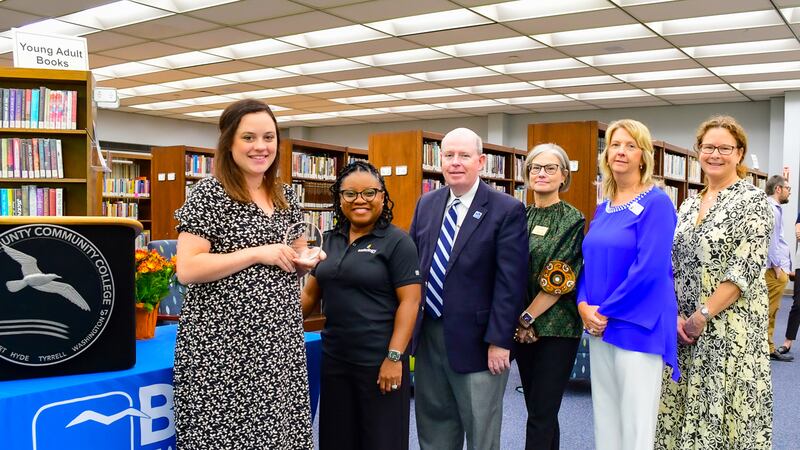 Published: Sep. 28, 2023 at 12:32 PM EDT
WASHINGTON, N.C. (WITN) - One math professor in Washington is getting recognition for hard work in designing her online coursework.
Beaufort County Community College announced that Ashley Knox, a math professor, was recognized for her class structure work by her peers with the Blackboard Exemplary Course Program Award.
Her colleagues cited Knox's mastery over Blackboard's systems and the time she took to do so as the reason she was chosen. Her course MAT 171 (Precalculus Algebra) demonstrated excellence in four areas:
Course Design: the elements of instructional design, such as its structure, learning objectives, and instructional strategies.

Interaction and Collaboration: the level of engagement offered by the course and the level of student interaction and collaboration

Assessment: the evaluation of student work toward the achievement of learning outcomes and the quality and type of student assessments

Learner Support: the resources made available to students, which may be accessible within or external to the course environment.
"Many of our students attend online so they can continue to work and balance busy schedules," said Knox. "I know some students struggle with taking this course online, so I wanted to develop the class in a way that helps them learn, engage with the challenges presented, and feel confident about their skills at the end."
Dr. Lisa Hill, Vice President of academic affairs, and Dr. Dave Loope, BCCC president, presented Knox with a $100 check for her dedication.
Copyright 2023 WITN. All rights reserved.