Six projects built by Pitt Community College students up for auction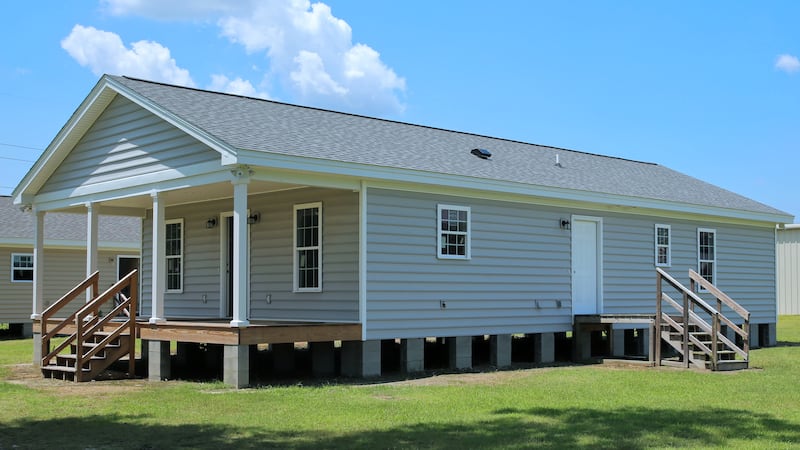 Published: Sep. 25, 2023 at 3:10 PM EDT
|
Updated: Sep. 25, 2023 at 3:11 PM EDT
WINTERVILLE, N.C. (WITN) - Students from Pitt Community College are auctioning six projects they constructed to raise money for future trainings
PCC will host a public auction on November 4. Up for the auction will be three homes and three storage buildings built by students in the college's Construction and Industrial Technology division.
The department's chair, Maurey Verzier, reported these projects are a part of a three-semester long endeavor by the students to strengthen their abilities. These projects, which the school has done since 1988, are the culmination of the student's study in air conditioning, construction, heating and refrigeration, and electrical systems.
"Live-build projects play a crucial role in the success of our Construction and Industrial Technology programs," Verzier says. "They give our students opportunities to develop and fine-tune critical-thinking and problem-solving techniques with their instructors on hand, guiding them through the troubleshooting process. The skills they acquire through these projects serve them well when they become managers and crew leaders in industry."
All three homes up for bid feature 8-foot ceilings with three carpeted bedrooms and two full bathrooms. Their common areas have engineered wood floors and exteriors that are covered by half-inch rigid foam beneath vinyl siding. Their roofs include radiant barrier sheathing and 30-year shingles.
The homes also come equipped with stainless steel appliances, custom kitchen cabinets, granite countertops, a water heater, a high-efficiency heat pump, and insulated windows and doors. Other key features include:
Bathrooms with tub/shower fiberglass combos, marble sinks and water-resistant vinyl tile flooring

Lighted ceiling fans in the living room and bedrooms

Lighted bedroom closets

Custom trim around interior doors, windows and baseboards.
The bidding for the three homes is set for 10 a.m. November 4th at the corner of Memorial Drive and Dr. Fulford Road.
Prospective bidders can tour the homes in person until Nov. 3 by calling (252) 493-7522 to schedule an appointment. Virtual tours are also available by visiting PCC's website and YouTube page.
In addition to homes, this year's auction will feature bidding on three storage buildings constructed by students as part of a PCC continuing education framing course. Each building is 10 feet by 12 feet with double 35-inch doors and a 24-inch-by-36-inch front window. Bidding starts at $3,000 for each structure, and winning bidders are responsible for moving them from campus within 90 days.
The storage buildings are available for viewing up to Oct. 28 by calling (252) 493-7522 or (252) 493-7625 to schedule an appointment.
Copyright 2023 WITN. All rights reserved.