Tropical Update: Philippe now forecasted to be hurricane; Rina will weaken into a tropical depression
The two storms will be interacting with each other in the coming days
Published: Sep. 23, 2023 at 9:33 PM EDT
|
Updated: Sep. 30, 2023 at 6:08 AM EDT
GREENVILLE, N.C. (WITN) - As of the 5 a.m. advisory Saturday, Tropical Storm Philippe continues to stay in the Atlantic and currently has sustained winds at 50 mph, with gusts up to 65 mph, and was drifting to the south at 5 mph. Philippe is currently forecast to slowly strengthen over the coming days as it tracks nearly parallel to Rina to it's west and become a low end category 1 hurricane by Monday, with winds at 75 mph.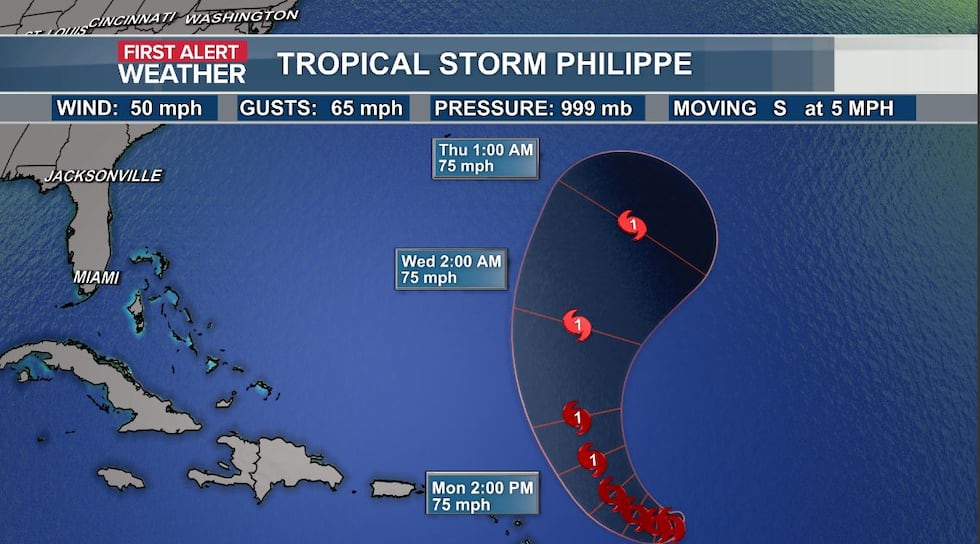 As for Tropical Storm Rina, the 5 a.m. update has the storm moving to the northwest at 10 mph. It currently has sustained winds of 50 mph and gusts up to 65 mph. Rina is forecasted to stay a tropical storm going into the weekend with slow weakening next week as the storm turns northward into a tropical depression.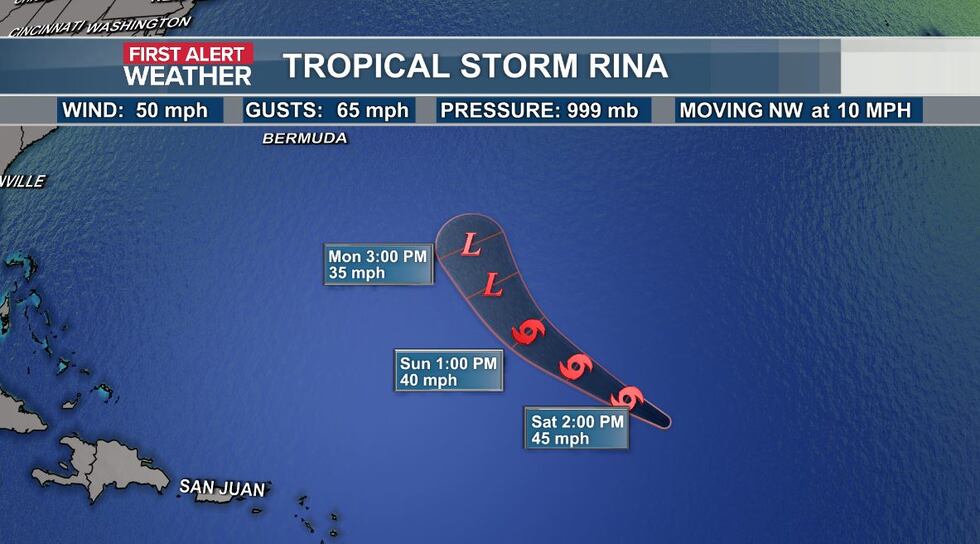 Now as for what is forecasted with the two storms, a phenomenon called the Fujiwhara Effect, which is where the two tropical cyclones are moving in the same direction and pass near one another, as they dance around each other in the ocean.
In this case, Rina will continue to the northwest and eventually run into Philippe as a tropical depression. As Philippe is on track to become a low end category 1 hurricane next week, the energy from Rina will be overtaken by Philippe and continue out to sea.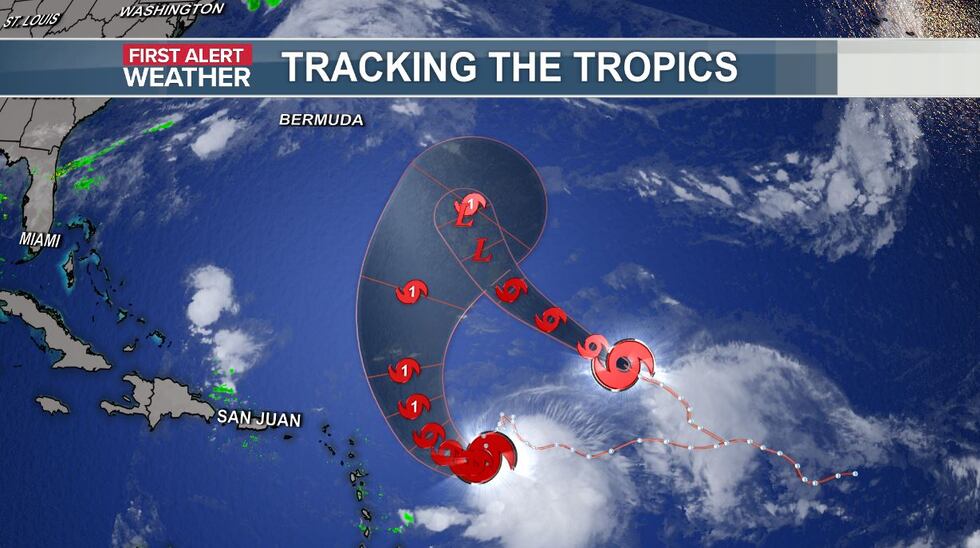 Stay with WITN and WITN.COM as we track the remaining storms this hurricane season.
Copyright 2023 WITN. All rights reserved.