2023 Fall Foliage report for North Carolina
The ENC area is showing more signs of color on the trees
Published: Sep. 20, 2023 at 11:11 AM EDT
|
Updated: Nov. 8, 2023 at 9:45 AM EST
GREENVILLE, N.C. (WITN) - As of the latest update from Explore Fall, the week of November 8 showed an increase color change for the ENC area over the past few weeks, as we are in a low to moderate level on the color.
Aside from the ENC area, most of the state is starting to see higher color changes in and along the Appalachian Mountain spine near Ashville and Boone. Areas south of Highway 264 are still in the low level category.
Trees such as maple, beech, and birch are the main ones that are popular this time of year for changing colors.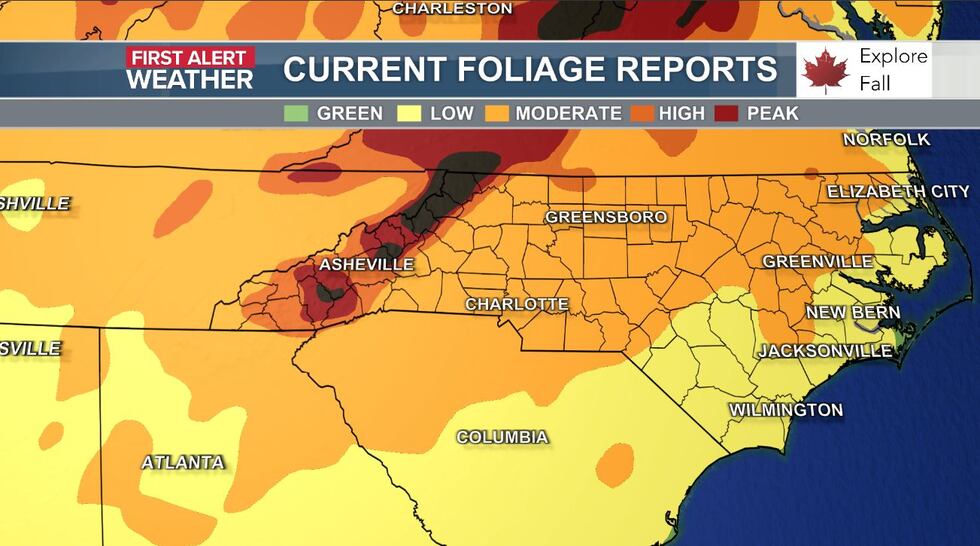 Due to the lack of rainfall over the past few weeks and now to the time change this month, the pop of color on some of the trees are beginning to show signs of low color and not as vibrate, compared to the start of Autumn in late September. Temperatures also have played a factor in the leaves changing, as we are now seeing cooler daytime highs and overnight lows.
Copyright 2023 WITN. All rights reserved.