Tropical Update: Tropical Storm Lee forms in the Atlantic
The system is expected to become a major hurricane over the next three days
Published: Aug. 26, 2023 at 12:04 PM EDT
|
Updated: Sep. 5, 2023 at 5:05 PM EDT
GREENVILLE, N.C. (WITN) - As of the 5 pm advisory, Tropical Storm Lee formed in the Central Atlantic. Winds were near 45 mph, with gusts approaching 60 mph. Lee is moving westward at about 15 mph.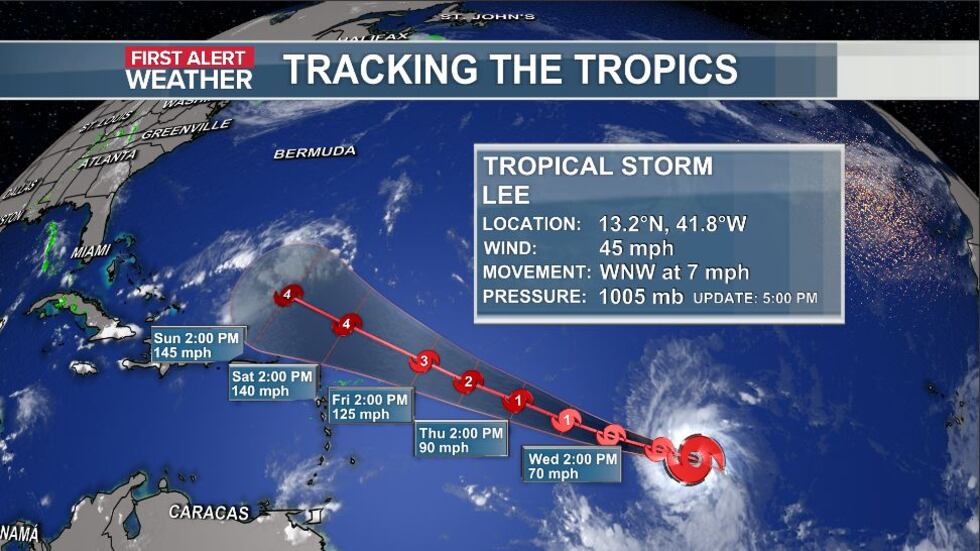 Lee is forecast to strengthen up to a major hurricane over the coming days as it tracks toward the west-northwest. By early next week, Lee may start to make the turn towards the north but it is too early to determine when that northern turn will be taking place.
The disturbance the National Hurricane Center has been tracking in the center of the Atlantic continues to show signs of tropical development. Conditions will remain favorable for development over the next 2 to 7 days as the system tracks westward across the main development region of the Atlantic. The chances of the disturbance develops into a tropical system is at 90% over the next two days and 100% over the next week. Interests in the northern Leeward Islands should keep a close eye on this system.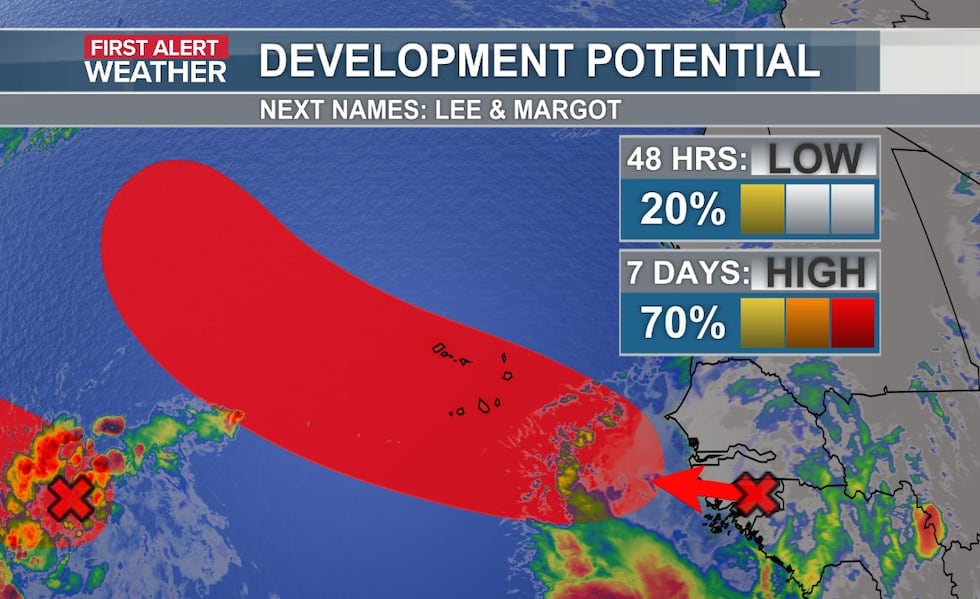 A second area is also being closely monitored for possible development over the next several days. The center of the weak low is currently over the African coast, but with westward movement, it will reach an area of warm water as it moves into the Atlantic. This will lead to a high chance (70%) of tropical development over the next seven days.
Stay with WITN and WITN.COM as we continue to track the remaining name storms this hurricane season.
Copyright 2023 WITN. All rights reserved.