Pitt County Board of Elections to hold open house series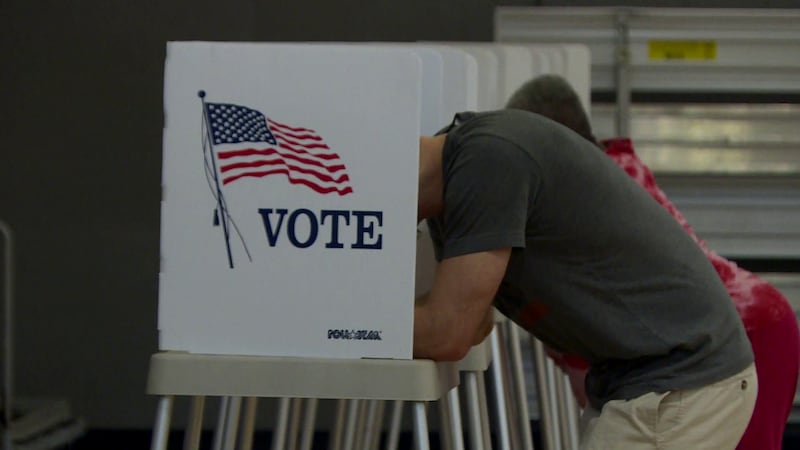 Published: Aug. 23, 2023 at 2:25 PM EDT
PITT COUNTY, N.C. (WITN) - The Pitt County Board of Elections (BOE) announced on Wednesday that it has scheduled a series of Open House events at its new office on Greene Street in Greenville.
According to BOE Director Dave Davis, the series will allow people to ask questions, register to vote, or request an absentee ballot. Two of the events will also include the opportunity to get a no-fee voter photo ID card.
"We look forward to welcoming Pitt County voters to our new Elections Office," said Davis. "The Open House series provides an excellent opportunity for citizens to register to vote, request an absentee ballot, and obtain a photo ID if they need one,"
Photo ID cards are now a requirement when voting in North Carolina. Most voters may use their driver's license, but a state-issued ID card is also acceptable.
According to the BOE, voters who need a photo ID may also visit the BOE office at 1800 N Greene Street during regular office hours.
"After a lot of planning and coordination, the Pitt County Board of Elections has a new home and are so excited to be here," says Racheli Vidal, Deputy Director of Elections. "Come on out to the Technology Enterprise Center building and see our new offices!"
Board of Election open houses will be held on
Wednesday, August 23, 4:30 p.m. – 6:00 p.m.

*Friday, September 1, 11:00 a.m. – 2:00 p.m. *No-Fee Voter Photo ID Event

*Thursday, September 14, 11:00 a.m. – 2:00 p.m. *No-Fee Voter Photo ID Event

Wednesday, September 27, 4:30 p.m. – 6:00 p.m.
In addition to the general public, the BOE said elected officials and current candidates are also invited to attend the open houses.
Copyright 2023 WITN. All rights reserved.