ECU football holds first scrimmage of fall camp, defense was strong, offense feels it needs to be better
"A lot of good things on both sides of the football."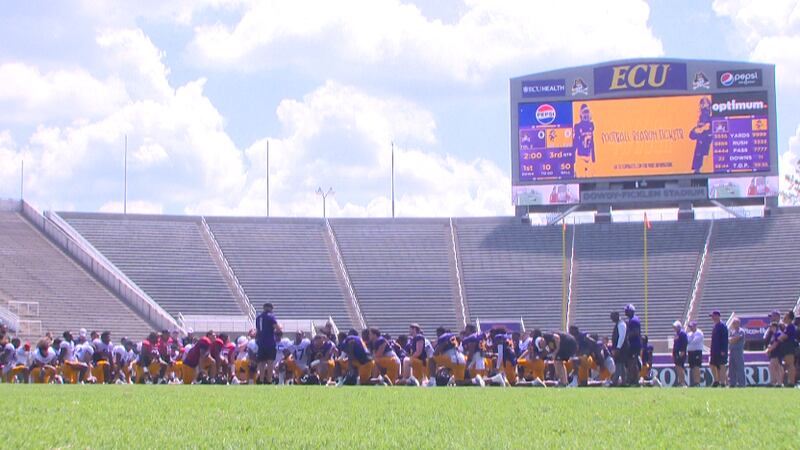 Published: Aug. 12, 2023 at 8:13 PM EDT
GREENVILLE, N.C. (WITN) - East Carolina conducted its first intra-squad scrimmage of preseason camp Saturday morning inside Dowdy-Ficklen Stadium with all levels of the offense, defense and special teams in controlled scrimmage under hot and humid summer conditions.
The scrimmage is the first of two for the Pirates under fifth-year head coach Mike Houston before the group turns their focus to the season opener on Sept. 2 against Michigan in Ann Arbor. ECU is scheduled to return to practice Monday, Aug. 14, to kickstart their last week of fall camp before classes start Aug. 21.
"I thought a lot of good things ON both sides of the football. A lot of things we got to clean up. You know typical first scrimmage. There's going to be a lot to learn from and a lot to grow from," says ECU head football coach Mike Houston, "That's the thing about scrimmages when you do something well on one side you wonder why it occurred on the other side kind of deal right there."
Copyright 2023 WITN. All rights reserved.