Career criminal who led police on I95 chase to spend 35 years in federal prison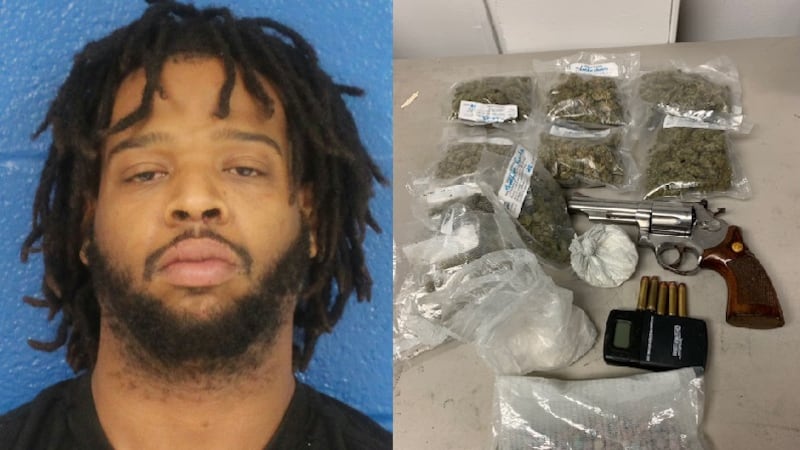 Published: Aug. 7, 2023 at 4:32 PM EDT
RALEIGH, N.C. (WITN) - A Wilson man will spend the next 35 years in federal prison after being convicted of gun and drug trafficking charges.
According to the United States Attorney's Office in Raleigh, 32-year-old Nazeer Vick of Wilson was convicted in April on gun and drug trafficking charges stemming from a 2020 arrest after a high-speed car chase on Interstate 95 in Nash, Wilson, and Johnston Counties.
WITN reported on October 7, 2020 that Nash County deputies said that they tried to stop a car being driven by Vick on the southbound side of Interstate 95 for weaving in and out of traffic and speeding.
Vick refused to stop for Nash County deputies and led deputies on a chase that at times went over 130 miles per hour. The chase crossed into Wilson County and then into Johnston County where he crashed on I-95 after hitting a transfer truck.
Deputies said Vick then crawled out of a window of the mangled car with a black bookbag and fled on foot to a nearby motel. Vick was captured by hotel security cameras running around the hotel attempting to open hotel room doors.
According to deputies Vick put the bookbag into a trashcan and then hid in an electrical closet where he was later found by deputies.
Deputies said they found Vick's backpack and found cocaine, cocaine base, marijuana, various pills, a digital scale, a loaded firearm, and documents associated with Vick.
"I would first like to thank all of the deputies and other law enforcement that were involved in removing this career criminal from our streets," said Nash County Sheriff Keith Stone. "Not only did he put lives in danger, he showed no regard for his actions. I would also like to thank the hard work and success of the United States Attorney's Office in prosecuting this case. It takes teamwork like this to remove gangs, guns, and drugs from our community."
The US Attorney's office says that Vick is a validated member of the United Blood Nation street gang in Wilson and has a lengthy criminal history including voluntary manslaughter, selling heroin, possession with intent to sell or deliver heroin, and possession of a firearm by a felon.
"Vick is a career criminal who led police on a high-speed chase exceeding 130 miles per hour on a busy interstate for nearly 26 miles," said U.S. Attorney Michael Easley. "He endangered the lives of law enforcement and other drivers in his efforts to elude capture and continue his criminal activity. Now, he will spend the next 35 years in a federal prison."
Copyright 2023 WITN. All rights reserved.