Nash and Edgecombe counties begin cleanup, Pfizer plant closed until further notice
The tornado was 600 yards wide and produced winds up to 150 mph
Published: Jul. 19, 2023 at 1:18 PM EDT
|
Updated: Jul. 20, 2023 at 4:56 PM EDT
NASH COUNTY, N.C. (WITN) - The National Weather Services says the tornado that hit Nash and Edgecombe Counties Wednesday afternoon was an EF-3 that packed winds up to 150 miles per hour.
A survey of the damage by the National Weather Service says the tornado reached EF-3 strength (winds between 136 and 165 mph). The tornado was on the ground for 16.5 miles. According to the National Weather Service, An EF3 tornado is the fourth strongest type of tornado on a scale of six. Tornados are rated on a scale ranging from EF-0 which is the least violent to EF-5, which is the most violent.
The tornado initially touched down along the border of the Red Oak Community and Dortches at 12:25 p.m. The tornado crossed Interstate 95 just south of Highway 43 and then tracked east-northeastward to 9 miles ENE of Battleboro before finally dissipating around 12:58 p.m. The width of the tornado's path was estimated to be 600 yards, or 6 football fields, wide. A tornado warning was issued at 12:31 p.m.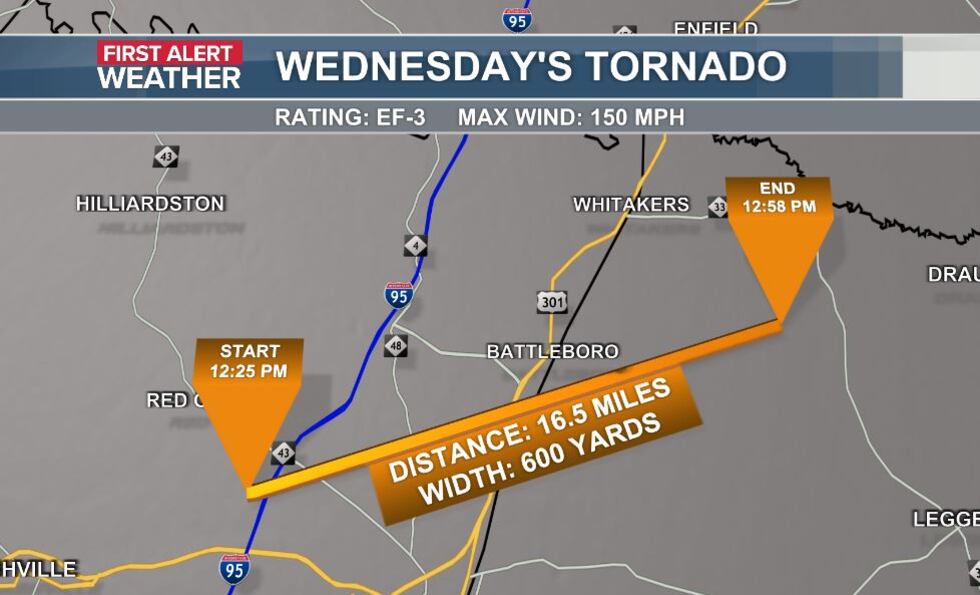 "I never want to see another one like it again, because It went from sunshine to pitch black, and this storm lasted probably less than a minute - and you can see what it's done," said Dortches Mayor Jackie Vick. "It's devastation, but the main thing as far as we've heard so far, there's not been any loss of life, some bumps and scrapes and that type thing, but no loss of life, so the rest of it we can deal with."
North Carolina Insurance Commissioner and State Fire Marshal Mike Causey said he will tour tornado-damaged areas and offer assistance to those affected by the storm in areas in Nash County at 2:30 p.m. this afternoon.
A special Victim Assistance Center will be staffed by representatives from the Department of Insurance and the Office of State Fire Marshal to provide insurance information to policyholders affected by the storm. The center will be on-site at the Red Oak Fire Department from 2 p.m. until 6 p.m. tonight and will return to the area on future dates if needed.
Nash County EMS said that they treated a total of thirteen people with minor injuries and transported two of them to UNC Health Nash Hospital for treatment. In Edgecombe County, officials say that three people were injured. Two of the people injured in Edgecombe County have life-threatening injuries.
Nash County Emergency Services gave an initial estimate of 89 structures damaged by the tornado. Officials said a more thorough assessment would take place once power crews have cleared the area of downed electrical lines.
"We want to thank our municipalities, Nash County volunteer fire departments, surrounding counties, North Carolina Highway Patrol, NCDOT, and North Carolina Emergency Management for their assistance during the emergency response," said Emergency Services Director Tony Cameron. "It takes a big team to recover from an event like this. We are also fortunate that the number of injured individuals remained very low despite the amount of damage we are seeing."
On Wesleyan Boulevard in Rocky Mount the Pfizer manufacturing facility suffered heavy damages. The facility, which according to the company's website is one of the largest sterile injectable manufacturing facilities in the world, 25% of Pfizer's sterile injectables for hospitals in the U.S. are made at the Rocky Mount site.
The distribution center and storage buildings at the Pfizer facility were destroyed, Nash County Sheriff Keith Stone said that 50,000 pallets of medicine were lost. More than 100 vehicles and trailers were damaged at the plant.
"At this point, there are no reports of serious injuries. We are assessing the situation to determine the impact on production," read a statement from Pfizer. "Our thoughts are with our colleagues, our patients, and the community as we rebuild from this weather incident."
According to Pfizer, more than 200 million units are made at the Rocky Mount site annually.
According to a supervisor at the facility, over 2,000 people work at the 1.4 million square foot site.
The company said the facility is closed until further notice.
At an afternoon update, Rocky Mount City Manager Keith Rogers said the mayor enacted a state of emergency for the city. He said in addition to the pharmaceutical plant, 12 homes were damaged in the Belmont Lake neighborhood and there were two minor injuries in the city.
The American Red Cross has closed its two shelters and has transitioned services into a resource center at the Dorthes Baptist Church on Dortches Boulevard.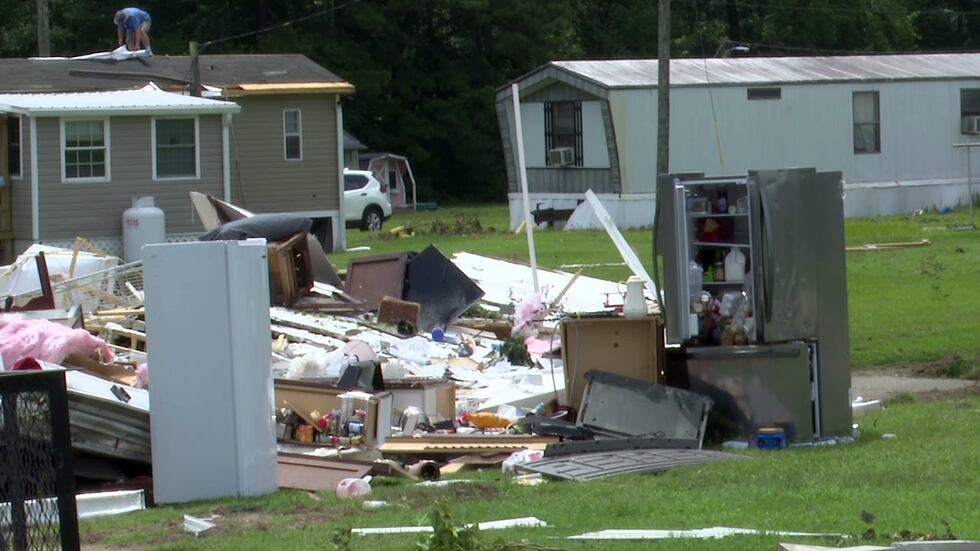 Nash County Public Schools announced that the Northern Nash Scholars will be out on Thursday and that any students at other NCPS summer programs who stayed home on Thursday due to weather impacts would receive excused absences.
"Northern Nash Summer Scholar Site will be closed tomorrow," said Nash County Public Schools Public Information Officer Heather Finch. "Summer Scholar Sites Red Oak Elementary and Red Oak Middle School will remain open. If your child cannot make it to school tomorrow, it is completely understandable, and their absence will be excused."
"For families who can safely bring their children to school, please note that the school will remain open. Our buses will be operable and we will let you know if anything changes," Finch said
Interstate 95 was closed Wednesday afternoon in both directions near Dortches, or just northeast of Rocky Mount after the tornado brought trees down across all of the highway's lanes.
The interstate reopened shortly after 3:00 p.m. to all traffic.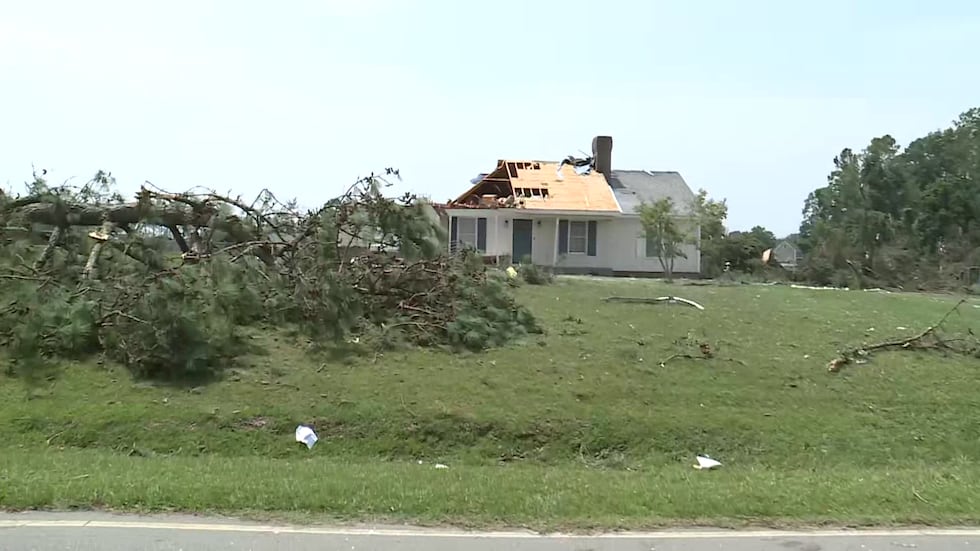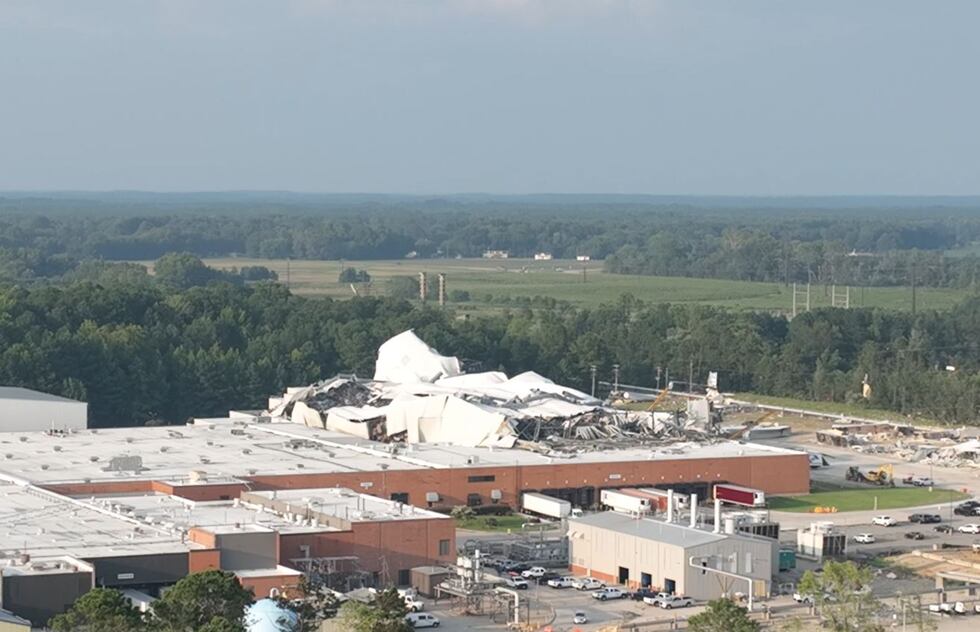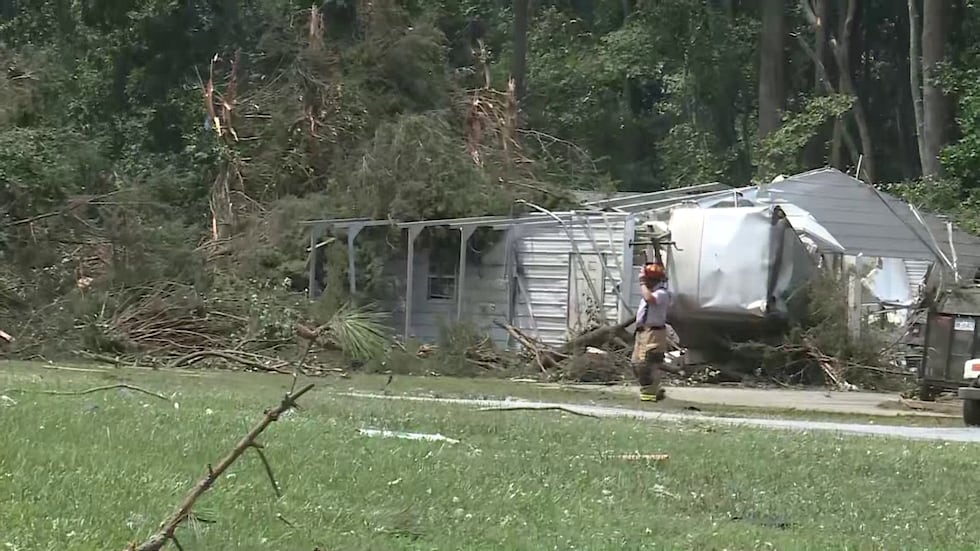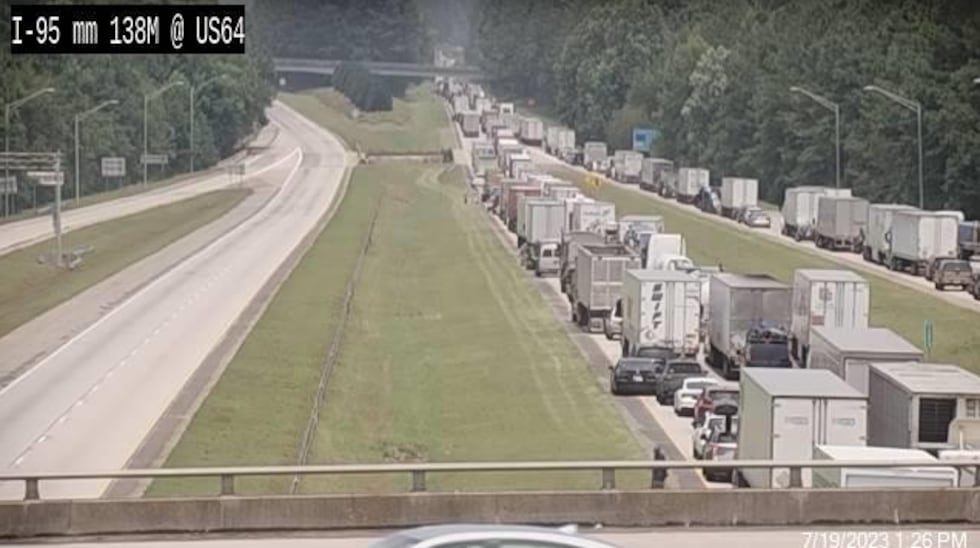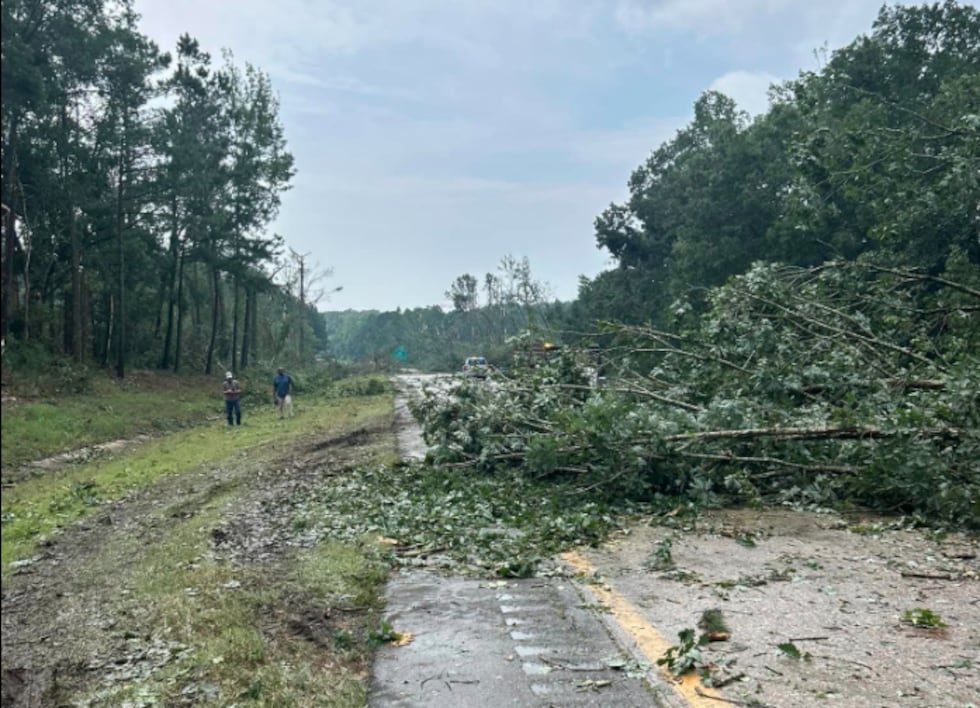 Copyright 2023 WITN. All rights reserved.